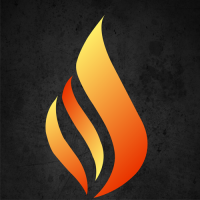 1 post in this topic
Create an account or sign in to comment
You need to be a member in order to leave a comment
Sign in
Already have an account? Sign in here.
Sign In Now
---
Recently Browsing

0 members

No registered users viewing this page.

Similar Content

By Zadina

Diablo's 20th Anniversary will take place in the beginning of 2017 and it will be celebrated in all other Blizzard games. Let's take a look at the special Diablo-themed Tavern Brawl planned for Hearthstone.
During the release of the latest Hearthstone patch, a new Diabloesque card back was discovered. According to an article by Hearthpwn, where we found all this information, this card back is  tied to an upcoming Tavern Brawl called "[The] Dark Wanderer".

The chalk board, heroes, hero powers and some cards of minions, spells and secrets of this upcoming Brawl have been datamined and you can find them in the same Hearthpwn article. The two players will take on the roles of the Dark Wanderer and the Cow King, two figures we all recognise from Diablo II. Presumably, the card back will be rewarded after your first victory in the Brawl.
We are expecting this new Tavern Brawl during the first weeks of January 2017 – just like the other Diablo celebrations in Blizzard games (most notably in World of Warcraft).  


By Navet

About Bonus Stage
We are a weekend raiding guild with a well-established and diverse group of core members. Our raid times accommodate multiple types of people with school and jobs that don't have a lot of time to commit during the week but still want to raid at a decent progression level. 
Raid Times
Saturday and Sunday; 10 am to 14 pm (EST)
Progession
3/7 Mythic Emerald Nightmare.
2/3 Heroic Trial of Valor.
Loot System
We use EPGP to distribute loot in a fair manner. We have a healthy decay system in place to help newer members catch up in PR to veteran raiders within the guild.
Recrutement Need
We are looking for motivated players that can play their class, not just one spec.
Players that will play their class to their maximum potential. 
Preferred/Need:
Hunter
Mage
Spriest
Boomkin
Resto Druid
MW Monk
Could be useful:
Warrior
Retribution
Minimum Requirements
870 ilvl+ with 3 golden traits unlock
7/7 Heroic Emerald Nightmare
Best enchants and consumables
 
Apply @ http://bonustageguild.guildlaunch.com/
Contacts info
Ahloris#1613 - "Ahloris" - Guild Master
Terrific#11936 - "Terrific" - Raid Leader
Bigstoff#1891 - "Hypnotyk" - Officer
Navet#1532 - "Navet" - Officier


By Guest Daniel

This thread is for comments about our Legendary Malygos Dragon Warlock Deck for TGT.


By L0rinda

This week's Tavern Brawl is a repeat of Double Deathrattler Battler. It is a Brawl where you use your own cards to build a deck. Every Deathrattle will trigger twice.
Although this is a repeat Brawl, it has been a long time since it was last used, September 2015 in fact, and many things in the game have changed since then. In that regard it can be treated as a fresh Brawl. I would like to see this idea of waiting a long time between reusing a Brawl be implemented more often, to help keep them fresh.
On top of trying to win games, I expect lots of people to have fun experimenting with Weasel Tunneler, as many of its interactions do not work correctly, as per our previous article.

It does seem as if cards from the Curse of Naxxramas adventure will be very good in this Brawl. Baron Rivendare doesn't stack however, meaning you don't get four times the Deathrattles if he is in play!


By L0rinda

YouTuber, Disguised Toast, is never far from the front of Hearthstone science, and his latest video is spectacular. This video investigates the strange interactions caused by Weasel Tunneler's Deathrattle.
Weasel Tunneler's Deathrattle seems simple enough, it reads: Shuffle this minion into your opponent's deck. However, when tested by Disguised Toast, it turns out that even this simple looking text can result in rather odd results. The ordering of other Deathrattles on the board, and effects by other cards on Deathrattles is what makes it so unpredictable. Take a look for yourself!
The fact your deck displays as full, no matter how many cards left, is probably the strangest interaction of all. Even Toast doesn't  attempt to describe how that one happens.