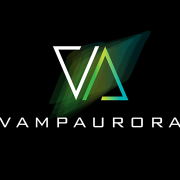 Fnatic Vonethil: "You should never be afraid of being vocal"
Started by VampAurora,

1 post in this topic
Create an account or sign in to comment
You need to be a member in order to leave a comment
Sign in
Already have an account? Sign in here.
Sign In Now
---
Recently Browsing

0 members

No registered users viewing this page.

Similar Content

By VampAurora

Greetings!
The first interview of 2017 is with Dennis "INTERNETHULK" Hawelka, the team leader of Team EnVyUs. Watch it here!
Hope you enjoy, feel free to comment/like/subscribe on YouTube as well! Thanks for the support!


By VampAurora

Hey everyone!
It's been a while but we're back at Overwatch one again. This time with Jonathan "HarryHook" Tejedor Rua, former support and nowadays a DPS player for Team EnVyUs. Find out more!
Hope you enjoy! Feel free to comment/like/subscribe on YouTube as well! Thank you!
 
 
 
 


By CanidSerpent

Fever is currently recruiting for our Heroes of the Storm section. We are a multi-gaming clan focused on creating a mature and fun environment in our community. We use a Teamspeak server, ts.feverclan.com, additionally we have an in-game channel for Heroes of the Storm (/join feverclan). We host weekly game nights where we have fun with custom games or brawls. If you're interested in becoming a part of our community, you can also check us out at feverclan.com

If you have any questions you can add me on Battle.net (CanidSerpent#1177), and I will be happy to answer them.