Survival Hunter DPS Buffs, Debuffs, and Useful Abilities (WoD 6.0.3)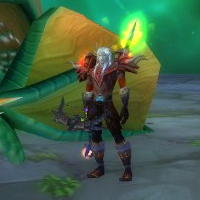 On this page, we list the buffs, debuffs and useful abilities that a Survival Hunter brings to a raid in World of Warcraft WoD 6.0.3. We also list equivalent buffs and debuffs that other classes provide.
The other pages of our Survival Hunter guide can be accessed from the table of contents on the right.
This guide has been reviewed and approved by Azortharion, one of the best hunters in the world, who raids in Danish Terrace. He maintains his own Hunter guide, and you can watch his stream on Twitch.
If you want to read all about the Patch 6.0.2 changes and learn how they affect your character, make sure to read our Hunter Transition Guide!
1. Hunter↑top
Buffs: +5% Strength, Agility, Intellect
Increases the Strength, Agility, and Intellect of all party and raid members by 5% — does not stack with Mark of the Wild, Blessing of Kongs, Embrace of the Shale Spider, Strength of the Earth, Legacy of the Emperor, Legacy of the White Tiger, and Blessing of Kings.
Increases the Strength, Agility, and Intellect of all party and raid members by 5% — does not stack with Mark of the Wild, Bark of the Wild, Embrace of the Shale Spider, Strength of the Earth, Legacy of the Emperor, Legacy of the White Tiger, and Blessing of Kings.
Buffs: +10% Spell Power
Increases the Spell Power of all party and raid members by 10% — does not stack with Qiraji Fortitude, Still Water, Arcane Brilliance, and Dark Intent.
Buffs: +10% Stamina
Increases the Stamina of all party and raid members by 10% — does not stack with Qiraji Fortitude, Savage Vigor, Sturdiness, Power Word: Fortitude, Blood Pact, and Commanding Shout.
Increases the Stamina of all party and raid members by 10% — does not stack with Invigorating Roar, Qiraji Fortitude, Savage Vigor, Power Word: Fortitude, Blood Pact, and Commanding Shout.
Buffs: +5% Haste
Increases the Haste of all party and raid members by 5% — does not stack with Unholy Aura, Energizing Spores, Savage Vigor, Speed of the Swarm, Mind Quickening, Swiftblade's Cunning, and Grace of Air.
Increases the Haste of all party and raid members by 5% — does not stack with Unholy Aura, Cackling Howl, Savage Vigor, Speed of the Swarm, Mind Quickening, Swiftblade's Cunning, and Grace of Air.
Increases the Haste of all party and raid members by 5% — does not stack with Unholy Aura, Cackling Howl, Energizing Spores, Savage Vigor, Mind Quickening, Swiftblade's Cunning, and Grace of Air.
Buffs: +5% Critical Strike
Increases the Critical Strike Chance of all party and raid members by 5% — does not stack with Leader of the Pack, Embrace of the Shale Spider, Fearless Roar, Still Water, Strength of the Pack, Terrifying Roar, Arcane Brilliance, and Legacy of the White Tiger
Increases the Critical Strike Chance of all party and raid members by 5% — does not stack with Leader of the Pack, Embrace of the Shale Spider, Fearless Roar, Furious Howl, Still Water, Terrifying Roar, Arcane Brilliance, and Legacy of the White Tiger
Increases the Critical Strike Chance of all party and raid members by 5% — does not stack with Leader of the Pack, Embrace of the Shale Spider, Fearless Roar, Furious Howl, Still Water, Strength of the Pack, Arcane Brilliance, and Legacy of the White Tiger
Buffs: +5% Multistrike
Increases the Multistrike of all party and raid members by 5% — does not stack with Double Bite, Spry Attacks, Wild Strength, Windflurry, Mind Quickening, Swiftblade's Cunning, and Dark Intent.
Increases the Multistrike of all party and raid members by 5% — does not stack with Breath of the Winds, Double Bite, Wild Strength, Windflurry, Mind Quickening, Swiftblade's Cunning, and Dark Intent.
Buffs: +3% Versatility
Increases the Versatility of all party and raid members by 3% — does not stack with Unholy Aura, Mark of the Wild, Defensive Quills, Indomitable, Strength of the Earth, Tenacity, Wild Strength, Sanctity Aura, and Inspiring Presence.
Increases the Versatility of all party and raid members by 3% — does not stack with Unholy Aura, Mark of the Wild, Chitinous Armor, Indomitable, Strength of the Earth, Tenacity, Wild Strength, Sanctity Aura, and Inspiring Presence.
Increases the Versatility of all party and raid members by 3% — does not stack with Unholy Aura, Mark of the Wild, Chitinous Armor, Defensive Quills, Strength of the Earth, Tenacity, Wild Strength, Sanctity Aura, and Inspiring Presence.
Increases the Versatility of all party and raid members by 3% — does not stack with Unholy Aura, Mark of the Wild, Chitinous Armor, Defensive Quills, Indomitable, Strength of the Earth, Wild Strength, Sanctity Aura, and Inspiring Presence.
Buffs: +141 Mastery
Increases the Mastery of all party and raid members by 141 — does not stack with Power of the Grave, Moonkin Aura, Keen Senses, Plainswalking, Spirit Beast Blessing, Blessing of Might, and Grace of Air.
Increases the Mastery of all party and raid members by 141 — does not stack with Power of the Grave, Moonkin Aura, Roar of Courage, Plainswalking, Spirit Beast Blessing, Blessing of Might, and Grace of Air.
Increases the Mastery of all party and raid members by 141 — does not stack with Power of the Grave, Moonkin Aura, Roar of Courage, Keen Senses, Spirit Beast Blessing, Blessing of Might, and Grace of Air.
Debuffs: -25% Healing Received
Healing received reduction — does not stack with Deadly Sting, Gruesome Bite, Monstrous Bite, Rising Sun Kick, Wound Poison, Legion Strike, Mortal Cleave, Mortal Strike, and Wild Strike.
Healing received reduction — does not stack with Bloody Screech, Gruesome Bite, Monstrous Bite, Rising Sun Kick, Wound Poison, Legion Strike, Mortal Cleave, Mortal Strike, and Wild Strike.
Healing received reduction — does not stack with Bloody Screech, Deadly Sting, Monstrous Bite, Rising Sun Kick, Wound Poison, Legion Strike, Mortal Cleave, Mortal Strike, and Wild Strike.
Combat Resurrection
Gift of Chi-Ji from Crane (Ferocity) and Dust of Life from Moth (Ferocity)
Latest Hunter Topics
Raid Advice