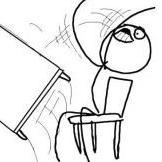 [Illidan][H] <Booty Pirates> (ToS 1/9M 9/9H) LFM DPS!
Started by Narii625,

---
Recently Browsing

0 members

No registered users viewing this page.

Similar Content

By Cahones

Threat Level Midnight is a group of players who get together Sunday nights from 6-10 PM CDT (temporarily raiding at 7CDT until Antorus is out)to raid current content. We limit our ceiling to heroic mode content because we have many raid members with real life priorities who can't commit to a more hardcore schedule. We're a laid back group and take raiding just seriously enough to get heroic content cleared. We have quite a few raiders that have hardcore raid experience from previous expansions. 

What we need

DPS HIGH need, we have pretty solid heals and tanks, we just need more dps to push to a 15-18 man raid size. If you can offspec heal or tank bonus points.

We are also accepting cross realm recruits, who are maybe an alt that they're pugging through content each week, or in a non raiding guild that you don't want to leave. Any skilled and reliable players that can make our raid time

Bonus points if you can do The Scarn

We could consider any other classes but ranged right now are at the highest demand. We wanted to add people that can add to the friendly environment. If you're interested contact me on bnet Cahones#1561 or discord Cahones#3167. Discord is best for fastest response.

Also hosting PUG normal ToS for the time being on Saturday nights, get in contact with me if you're interested in that, although that raid start time will vary week to week


By Fionoria

This is certainly not a new topic on this forum.  I've tried to read most all postings on Ret Pally's and dps and comments. I am following the rotation I found here on Icy Veins and have put the rotations on Key bindings. I was in a bg today and someone whispered to me "hey guy, you need to put your rotation on key bindings, you suck."  I'm a woman,   My kill in bg is good, up with everyone else's but I always have the lowest dps.  I thought about just quitting this toon and bring up one of the 3 100's I have but I feel like if I quit I will lose out on playing skills that I need and will never learn to play as well as I could.  Besides, I don't like to just quit.  Thank you for any help and/or advice you can give me. 
I am at 48 on my artifact weapon, I'm 110 Ret Pally on Kargath.  Fionoria is my toon's name.   Below is a link to my character and all stats, please have a look.
ADDING BG Stats for tonight: 2 killing blow, 5 deaths, 185 honor kills, dps; 18707, healing 40,000,
Please give advice, I would really appreciate your help.  Thank you. 
https://worldofwarcraft.com/en-us/character/kargath/fionoria


By Nobbykinz

Autumn Mist is a Mythic raiding guild/
http://www.autumn-mist.net

We are looking for dedicated mythic raiders.
We are a very active guild with events on most days:

Wed: TOS Mythic/Heroic
Thurs: TOS Mythic
Fri: Mythic + night/Chill  
Sat: Chill
Sun: TOS Mythic  
Mon: Alt Runs  
Tues: Transmog Tuesday

All starting at 8pm Server time other then the whole day events unless stated in the calender.
Feel free to apply via the website, or add me on bnet if you want a chat, Nobbykinz#2994 all questions welcome.