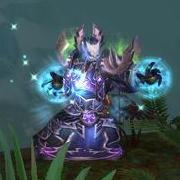 Freeze Mage Gadgetzan Wild
Started by Damien,

3 posts in this topic
Your content will need to be approved by a moderator
---
Recently Browsing

0 members

No registered users viewing this page.

Similar Content

By Violentravi

Hello,
Adelante is currently recruiting DPS & Heals, however, all competent players will be considered.  We are a Horde guild on Arthas and our current progression is 8/10N NH 4/7M EN and 3/3H TOV.  As far as classes go we do not have a Moonkin, Mage, Feral Druid, or any type of Monk. We only raid two nights a week, Tuesday and Wednesday from 7:00 PM until 11:00 PM Eastern.  Thursday is not considered a raid night, but we will often clear Heroic and Normal on this evening for AP and it is not required. We are pushing progression on Il'gynoth, and look forward to finishing off EN then moving on to Nighthold, we will be intermittently working on Mythic TOV.
From you, we would expect 100% attendance during your trial period; after that, if you cannot make a raid or will be late it is mandatory to keep the raid leader updated.  In order to continue making good progression while raiding only two nights a week, we expect that you know your class inside-out and will research any bosses you are unfamiliar with prior to raids.
 If you are interested, you can either reply to this thread and link your most recent combat logs for review, make a character on our realm and inbox me, or hit me up on real ID (violentravi#1826).  Alternatively, if you are old school, please apply via our website:  http://www.adelante-guild.com
Thank you for your consideration
Xoxo
Violentnacho & the Guild


By mxyates

So I love this brawlers guild and have thoroughly enjoyed the challenge up until meatball. Now I'm just bitter. I'm a frost mage but I also tried arcane and I can't touch this guy. Ive tried any and ever strategy and buff I'm able to afford and haven't even got him under 50% yet. I'm 865 so I feel like it should be possible I didn't think my gear would be a problem until rank six honestly. So any advice or help or tips or whatever I'm desperate.


By Damien

This thread is for comments about our Value Reno Mage Gadgetzan Standard deck.