Potent Blood is a new type of currency that was introduced with Diablo 4's second season, the Season of Blood. In this guide, we will go over how to obtain Potent Blood, and what it is used for.
How to Get Potent Blood
Potent Blood is mainly used in order to get new Vampiric Powers, or to upgrade existing powers.
To learn more about Vampiric Powers, please check out our Vampiric Powers Guide.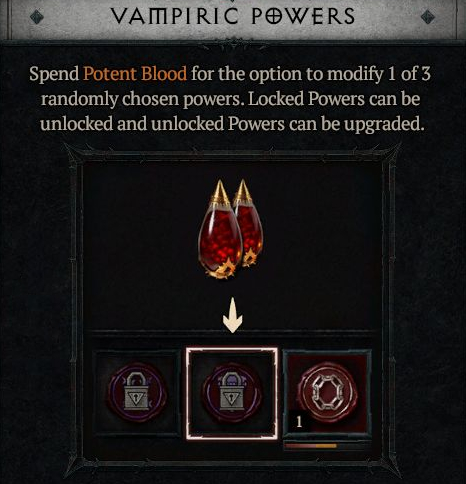 The best way to obtain Potent Blood is during the Blood Harvest event. It will drop from Vampiric Monsters, and can also be found when opening Seekers Caches during a Blood Harvest, as well as when defeating Blood Seekers.
Blood Harvest Guide
Potent Blood is stored under the Materials tab of your character screen.
How to Use Potent Blood

After obtaining a specific amount of Potent Blood, simply open the character screen to access the Vampiric Powers interface via the Season tab in the inventory. In this tab, Potent Blood can be spent to unlock a new random Vampiric Power, or upgrade the level of an already existing Power. Vampiric powers can be upgraded to a maximum of Level 3.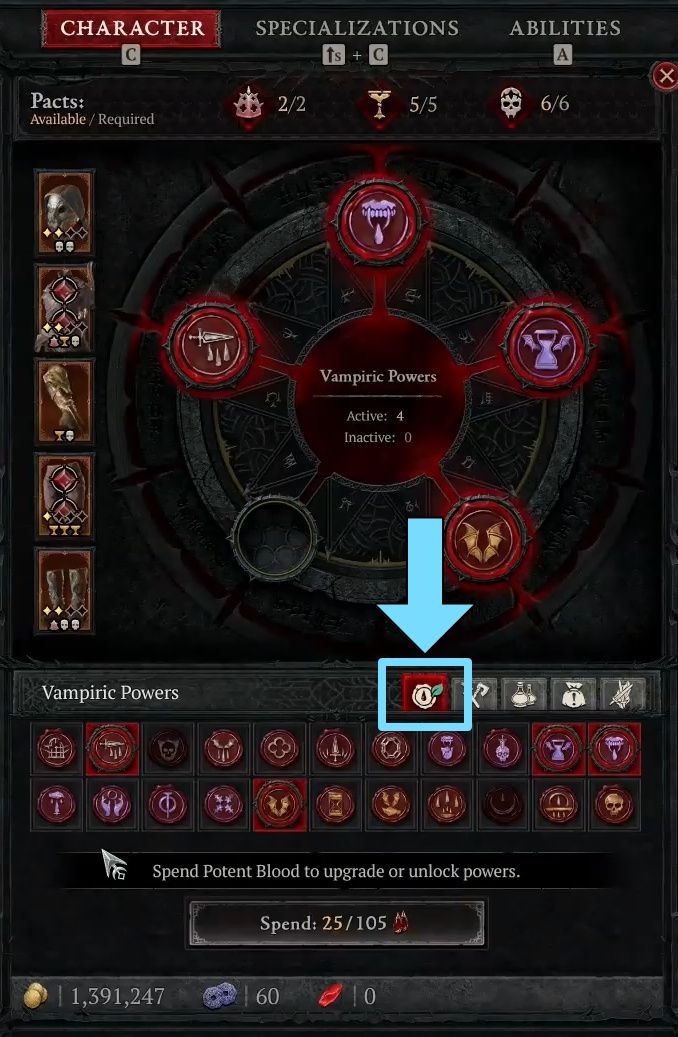 Potent Blood is part of the new seasonal mechanics in Diablo 4, and will be a must-have for anyone who wants to maximize their Vampiric Powers! So don't hesitate to take part in as many Blood Harvests as you can, to unlock and upgrade as many Vampiric Powers as you want for your builds!