We now have full info on the new Uniques and Aspects for Season 1 of Diablo 4 (Season of the Malignant)!
On this page, we explain what the new Unique Items and Aspects do, and we (subjectively) ranked them, with Rank 1 being the worst and Rank 5 the best.
New Uniques
Uber Uniques (All Classes)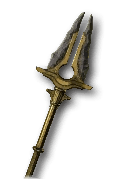 Ahavarion, Spear of Lycander (Uber Unique Staff – World Tier 4): Gain a random Shrine effect for 10-20 seconds after killing an Elite enemy. Can only occur once every 30 seconds.
Ranking: 4
Would be ranked at 5 due to its power, but since it is Uber Unique and fairly hard to obtain, placing it at 4 is more appropriate. Feel free to try using it if you can fit it into your build.
Barbarian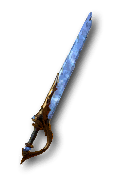 Azurewrath (Unique Sword): Lucky Hit – Your Core Skills have up to a 20% chance to Freeze enemies for 3 seconds and deal 0.75-1.5 Cold damage to them.
Ranking: 1
Barbarian has no synergies with Freeze to utilize, and you lose access to a more valuable Offensive Aspect.
Druid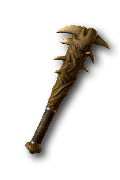 Fleshrender (Unique One-Hand Mace): Debilitating Roar and Blood Howl deal 0.5-1.0 damage to Nearby Poisoned enemies.
Ranking: 3
Has the potential to create a new and unique "Shout-like" build, especially when coupled with some of the new Malignant Hearts.
Necromancer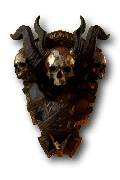 Lidless Wall (Unique Shield): Lucky Hit – While you have an active Bone Storm, hitting an enemy outside of a Bone Storm has up to a 5-25% chance to spawn an additional Bone Storm at their location. Each of your active Sacrifice bonuses increases the chance by 25% and the total number of additional Bone Storms you can have by +1.
Ranking: 3
Interesting and niche item that could possibly have a build made out of it. It will be interesting to see if a powerful way to use it is discovered in Season 1.
Rogue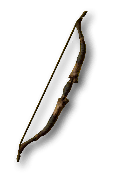 Eaglehorn (Unique Bow): Penetrating Shot has a 30-80% chance to fire an arrow that bounces off walls and scenery. Hitting enemies from behind with Penetrating Shot will make them Vulnerable for 3 seconds.
Ranking: 2
Hitting enemies a second time seems like a decent DPS increase, if you have the environmental surroundings available to bounce a shot. It may be too situational to be worth losing an Offensive Aspect with +100% effect.
Sorcerer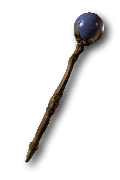 The Oculus (Unique Wand): Gain the effect of the Teleport Enchantment for free. When you Evade using Teleport Enchantment, you are taken to a random location.
Ranking: 1
This Unique is far too random to be worth using in any serious type of gameplay.
New Legendary Aspects
General Aspects (All Classes)

Aspect of Audacity (Utility Aspect): When there are at least 5 Close enemies, Stun them for 2-4 seconds. This can only occur once every 20 seconds.
Ranking: 1
Minor Crowd Control that you can't control yourself. Likely to proc when you don't want it to, and not proc when you do.

Craven Aspect (Mobility Aspect): You gain 20-40% increased Movement Speed when moving away from Slowed or Chilled enemies.
Ranking: 2
Has possible uses for some builds in PvP and maybe some minor uses in speed farming some dungeons.
Barbarian

Aspect of Ancestral Charge (Offensive Aspect): 

Charge calls forth 4 Ancients who also Charge, dealing 50-100% of normal damage.
Ranking: 2

Charge can deal decent damage, so it's possible to make a build around this Aspect. Otherwise, other Offensive Aspects to increase your main skill damage are preferred.
Druid

Subterranean Aspect (Offensive Aspect): 

Poison Creeper's active also casts Landslide in a circle around you. Earth Skills deal 10-20% increased damage to Poisoned enemies.
Ranking: 5
A lot of

Landslide based builds were already using

Poison Creeper just for the Crowd Control. As of Season 1, it can also be used as an additional damaging cooldown like

Trample. This Aspect would be ideal for the Earth Bear build.
Necromancer

Aspect of Gore Quills (Offensive Aspect): 

Blood Lance will consume Blood Orbs to also conjure lances from them. Each additional Blood Lance deals 20-50% of normal damage and prioritizes targeting un-lanced enemies.
Ranking: 2
This Aspect is actively fighting with three other Aspects that are just better than it in current

Blood Lance builds, and it is not worth replacing any of those. A build centered around it would require very heavy investment, but could be good at a certain point. It will require more in game testing to really know.
Rogue

Aspect of Pestilent Points (Offensive Aspect): Every third cast of

Puncture is Poison Imbued with 100-150% of normal potency.
Ranking: 1
Can be used as a utility to apply Poison, although

Poison Trap is already in common usage among builds.

Puncture does not deal enough damage for this to take an Offensive Aspect slot.
Sorcerer

Aspect of Searing Wards (Offensive Aspect): After spending 200-100 Mana your next

Firewall is free to cast and will destroy incoming Small Missiles.
Ranking: 3
This Aspect can be decent if you have Mana issues with a

Firewall build.