We finally got some information on what the leaderboards will look like in Diablo 4. We've known Season 3 would be implementing them for a while now, but we now have additional details, and it's not quite what we expected. The Season 3 leaderboards may not be the only ones introduced to the game, but they are the only ones announced so far, so let's take a look.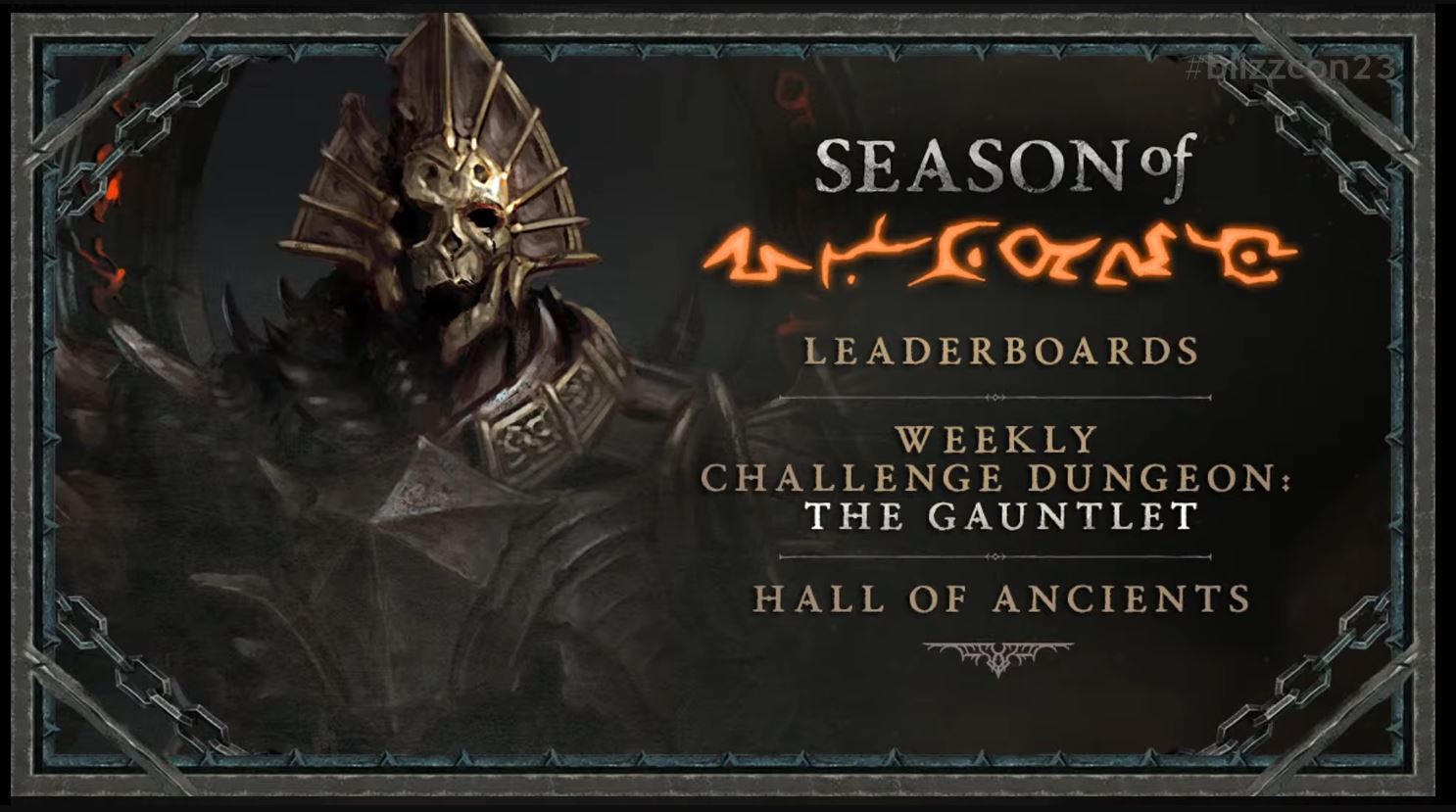 The Gauntlet
There won't be any leveling leaderboards or similar, but instead we're getting a specific activity where players can compete. Here's what The Gauntlet is:
A weekly timed challenge dungeon.
It becomes available at World Tier 4.
It has a set layout, with the same monsters, affixes etc.
It is non-linear, so you can choose where to go when to find the optimal path.
Monsters and chests in The Gauntlet only drop Proofs of Might, which will add to your score.
It remains the same throughout the week, and then changes to the next layout at the start of each new week.
The Leaderboards and Hall of Ancients
There will be solo, party, hardcore and softcore leaderboards.
They will be filterable by region, platform, and more.
Leaderboards reset each week for the individual Gauntlet.
The top players from each week will be recorded in the Hall of Ancients, a permanent leaderboard.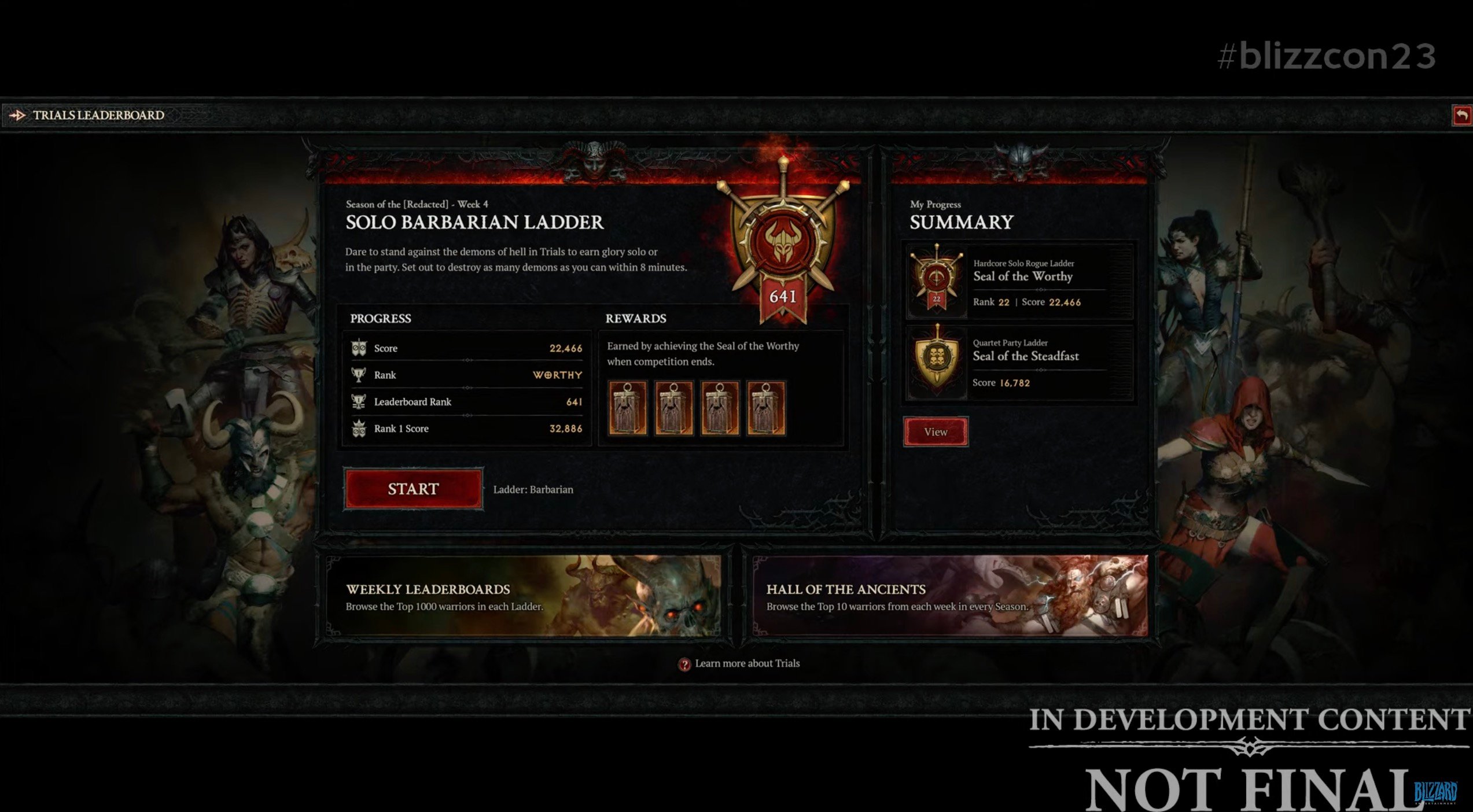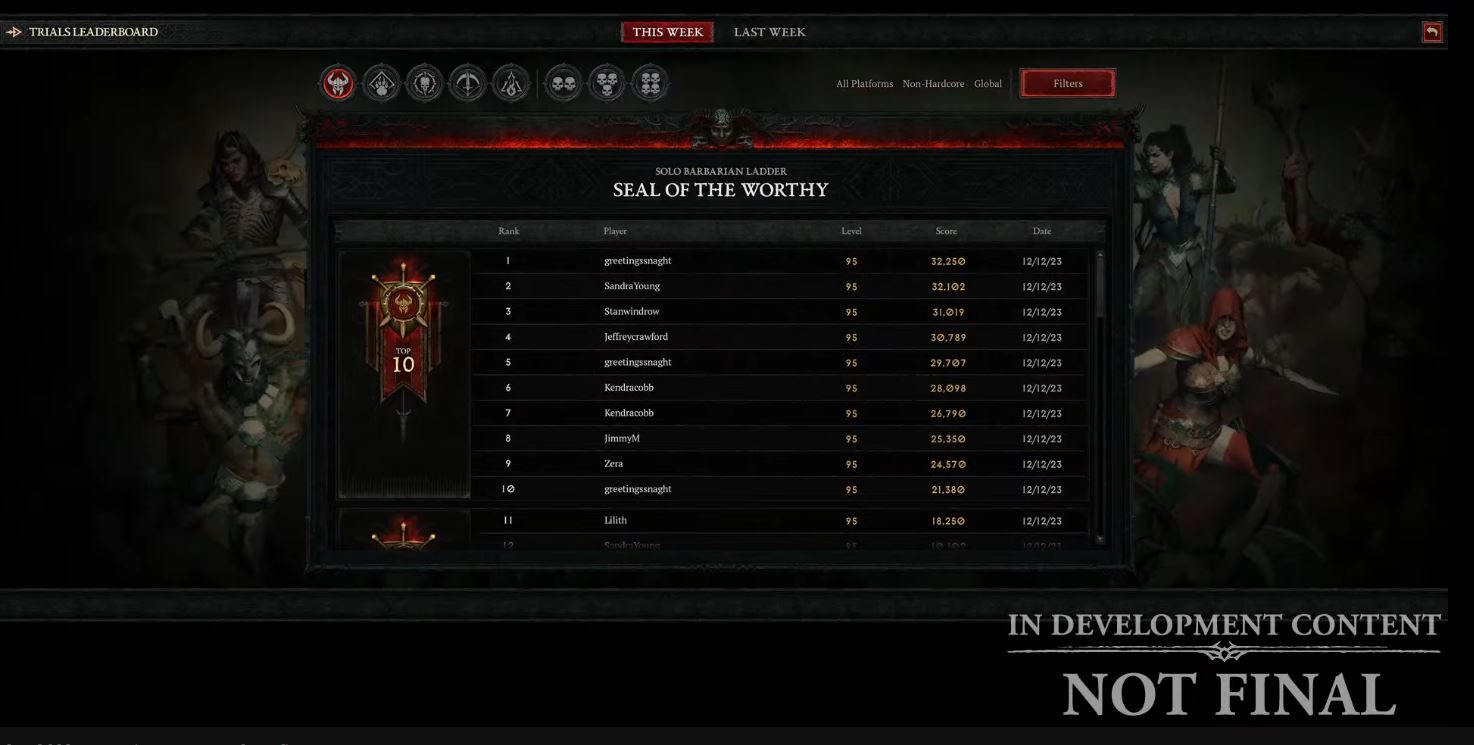 The Gauntlet Rewards
Everyone playing the Gauntlet will receive rewards in the form of player frames and seals. As you get a better score you get better and better seals and frames, as you can see below.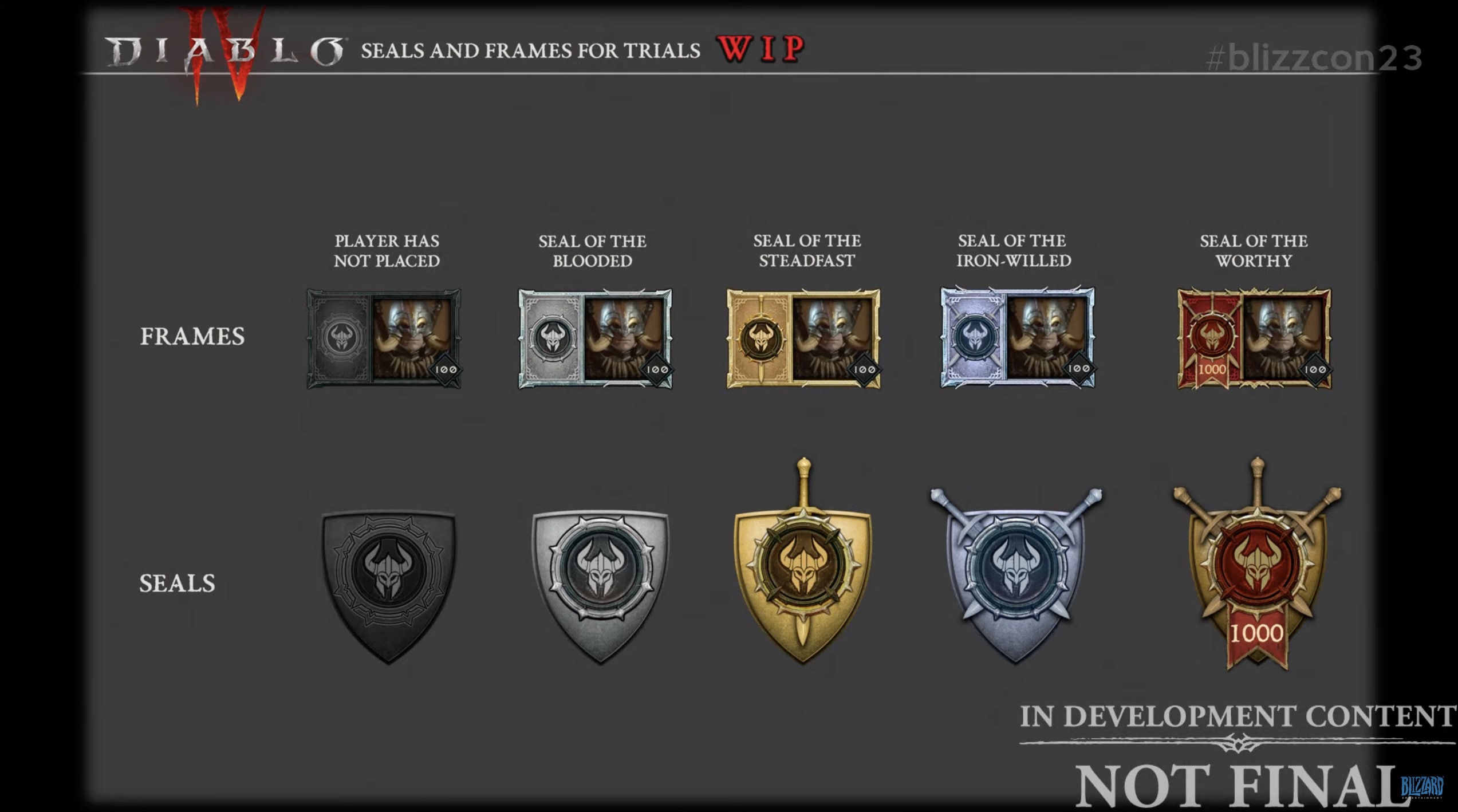 And that's about everything we learned from the panel. You can check out the full thing below as well: