Introduction
Disclaimer: This guide refers to a farming strategy that was most effective during the Closed and Open Betas of Diablo 4, as well as during the Server Slam weekend. The strategy was particularly effective due to the limited options for gameplay at the time, and it is no longer optimal. We do not currently recommend following this guide, but we may update it in the future with an improved strategy.
We recommend our Speed Leveling Guide, linked below, for the most efficient strategy to get to the end-game.
Speed Leveling Guide
Most of your gold will come from vendoring Rare or Legendary items, but do keep in mind that to upgrade your items, you will also need to salvage found items for their materials. This guide will have your back in that department as well. The strategy listed below will show you how to farm the Diablo IV Beta with ease!
Farming Strategy: Dead Man's Dredge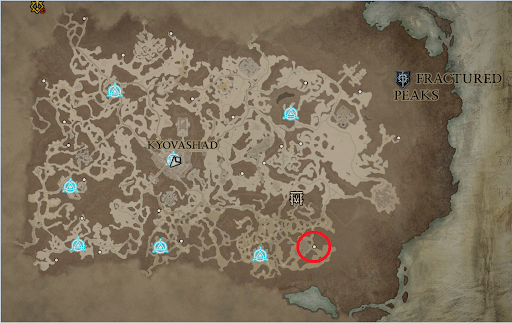 We will be using the dungeon Dead Man's Dredge, which is located on the Southeastern corner of Fractured Peaks. Finishing the dungeon is a gold and item loss based off time efficiency, so instead we will be doing one lap around the circular layout in the image below, only stopping to loot chests, pop shrines, and kill rare mobs.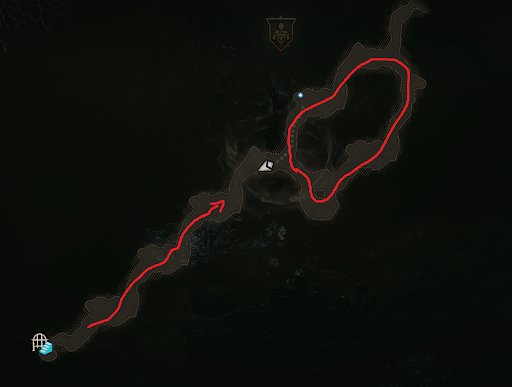 Once you have finished your lap and killed all of the rare mobs, press the "E" key (default key for PC users) to bring up the menu and leave the dungeon.
Once outside the dungeon, press the "J" key to bring up the Journal and use the "Reset Dungeons" button. Follow this up by pressing the "T" key to teleport back to town.
In town you can decide which items you have found should be vendored, salvaged, or saved for future purposes, and you can then take the teleport right back to outside of the dungeon, which is reset from earlier and ready for reaping.
Since this farm is so effective, it is very easy to achieve around 500K gold an hour, depending on how fast your build can clear the dungeon. More importantly, it provides you with tons of Legendary items to test different builds out. While farming you will also have a chance to encounter the Unique Butcher boss, as well as chase down loot goblins.
Happy hunting!