We got to see all 5 new Malignant rings coming in Season of Blood! Players will have to take down Varshan to get them, so save up those mats for next week, as the update with the rings arrives on November 7th!
Here are the Rogue and Sorcerer rings: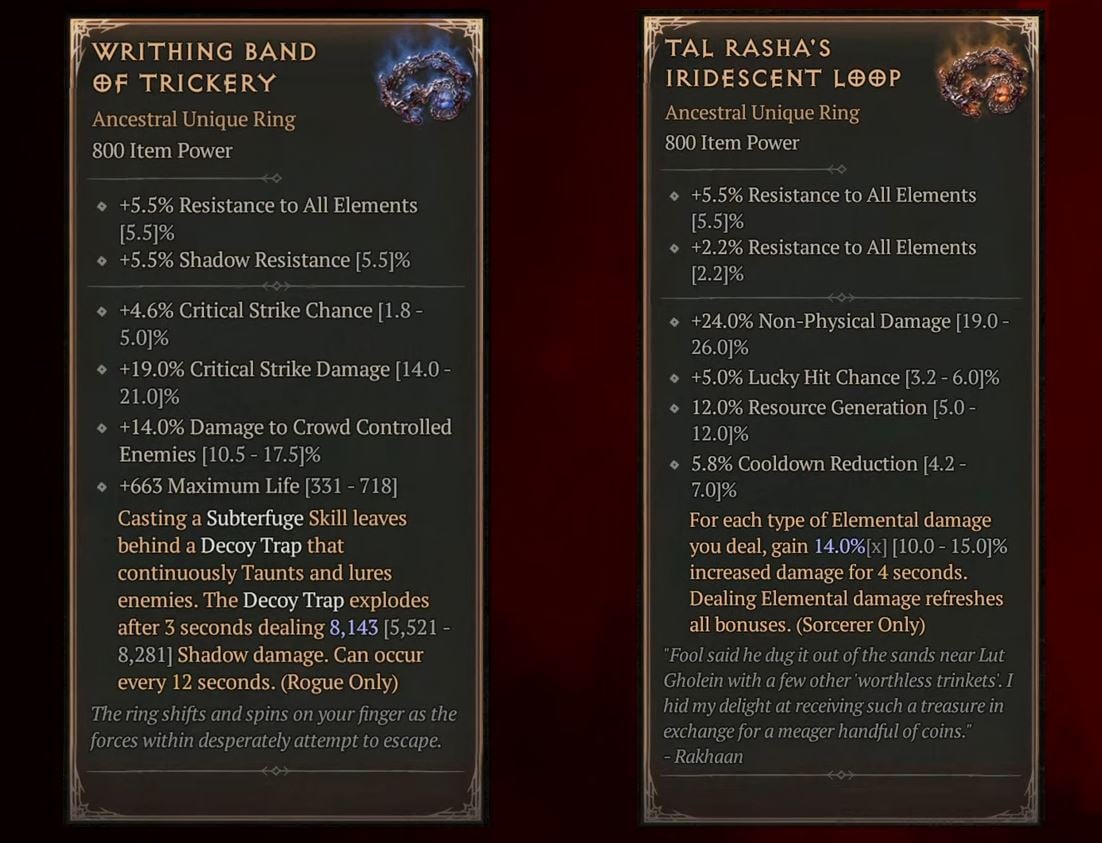 And here are the Barbarian, Druid and Necromancer ones.