General Leveling Tips
To find out more general information about leveling as a Druid in Diablo 4, you can check out our main Druid Leveling guide. You can also go to our Druid Builds page for a list of other leveling and endgame Druid builds for you to choose from.
In regard to leveling up on the seasonal realm, you might also want to check out our season checklist, as it will give you some useful tips and tricks for Season 1 of Diablo 4. Don't miss this chance to make the most out of your leveling journey!
Season Checklist
Season of the Malignant
Season 1 Patch Notes
The following list details the changes in the Season 1 Patch Update that are specific to this build. Check the Changelog for all the other guide updates.
Patch 1.1
In addition to the build specific changes, multiple sources of Critical Strike Damage and Vulnerable Damage were reduced globally for all classes.
Patch 1.1.1
Malignant Heart
Our best-in-slot Malignant Hearts for season 1 will be:
Caged Heart of the Moonrage

(Vicious, Offensive): Kills have a 5% chance to summon a Wolf Companion to your side for 20-30 seconds. In addition, gain +3 to Wolves.

Caged Heart of Revenge

(Brutal, Defensive): 10-20% of incoming damage is instead suppressed. When you use a Defensive, Subterfuge or a Macabre skill, all suppressed damage is amplified by 250% and explodes, dealing up to 1360-2040 Fire damage to Nearby enemies.

Caged Heart of The Barber

(Wrathful, Super): Critical Strikes and all subsequent damage within 2.0-4.0 seconds is absorbed by your target. Then, the absorbed damage erupts onto surrounding enemies. Stored damage is increased by 10% per second.
Many of the other Malignant hearts will provide some benefit but these are the 3 you should aim to have in your jewelry to have the greatest increase in power. Malignant Hearts will also give you a bonus to your armor based on their item power level.
With the Season 1 Journey we get early access to

Subterranean Aspect and the

Shockwave Aspects. I suggest you put them on gear as soon as possible, Subterranean for a little extra damage and Shockwave to make

Pulverize our core skill.
For more info on Malignant hearts check out our guide on them here:
Malignant Hearts Guide
Or check out our Season 1 guide here:
Season 1 Guide
Build Introduction
The

Storm Strike and Companions leveling build strives to provide you with the damage and defensiveness to easily make it through the campaign and into World Tier 3 when you will be ready to jump into one of our endgame builds. We have the two best Druid Companions active, providing a good amount of passive minion damage which allows us to run two defensive skills. You have your choice of Spirit spender based on what Legendaries you pick up while leveling for a ton of flexibility.
Skill Tree Points and Skill Bar
We will use the following skill progression until we have the points available to respec at least 1 point into each of the minion skills, which is around Level 15.
If you have skill points from Renown, we suggest these talents to get you to Level 15 faster:
Upon reaching Level 15, your priority is to do the Druid Class quest to unlock Spirit Bonding and pick up the first bond as outlined below. Once you do that, you can do a respec into our main build as listed in the table below.
You should choose a Core skill for which you find a Legendary Item during your leveling process. For example, even though we recommend

Landslide ability as a default choice, if you find a Legendary Item like

Stormchaser's Aspect, you should use

Tornado instead, since you will see a much higher power gain this way.
At this point you will have a few options based on what you feel you need more in your build whether it is single target, AoE clearing, or defensives.
All of the following points can be taken any time during the next levels.

Poison Creeper for more AoE,

Wolves for more single target, and

Cyclone Armor and

Blood Howl for more defensiveness.
Lastly, we clean up the last point on

Storm Strike and pick up some more utility talents, keeping in mind that talents number 49-58 will be from renown rewards in each of the five zones.
Mechanics and Playstyle
This is one of the easiest builds you will play! We use

Poison Creeper to clear out packs of mobs with the insane AoE damage that it provides, while our

Wolves will be used as our main single target ability. We use

Storm Strike as our Basic skill due to being able to apply Vulnerable up to three mobs at a time, as well as giving us damage reduction.
We use our chosen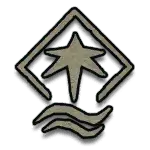 Core Skill as a bit of extra damage for both single target and AoE as a spirit dump. It will greatly help carry you until you can go full Companions with gear and proper affixes later on in the endgame.
We take

Cyclone Armor for defensiveness as well as a good knock back (note: If your Poison Creeper didn't completely kill the pack of mobs, an activation of Cyclone Armor will finish them off) and

Blood Howl as a self heal and damage increase. We use

Predatory Instinct to increase our critical strike chance and the chance of activating our Packleader Spirit Bond and

Call of the Wild to increase the damage of our Companions.

Heightened Senses,

Vigilance, and

Ancestral Fortitude all help us survive even more by increasing our damage reduction and resistances.
Spirit Boons
Below is the order in which you should unlock your Spirit Boons. Only offer enough Druidic Spirit Offerings to unlock the first 4 listed Boons and then fully unlock the rest to activate the final Boon with Spirit Bonding.
| Boon Name | Animal | Effect |
| --- | --- | --- |
| Packleader | Wolf | Lucky Hit: Critical Strikes have up to a 20% chance to reset the Cooldowns of your Companion Skills. |
| Scythe Talons | Eagle | Gain 5% increased Critical Strike Chance. |
| Wariness | Stag | Take 10% reduced damage from Elites. |
| Overload | Snake | Lucky Hit: Dealing Lightning damage has up to a 20% chance to cause the target to emit a static discharge, dealing 20% Lightning damage to surrounding enemies. |
| Swooping Attacks | Eagle | Gain 10% Attack Speed. |
Gear Choice and Stat Priority while Leveling
Make sure to pick up all Rare equipment drops that may be upgrades while you are leveling Storm Strike and Companions Druid. Save Legendary items with useful aspects in your stash to be used later for extraction and imprinting onto well rolled Rare items.
When looking at weapons keep in mind that a higher level 1-handed may be better when paired with an off-hand than the 2-handed that you are using.
Listed below are the stat affixes to prioritize on gear for leveling a

Storm Strike and Companions Druid, ranked by their importance. Affixes on the same level have roughly the same importance.
Importance
Affix
1
DPS value of weapons and off-hands
2
Critical Strike Chance
Cooldown Reduction
Lucky Hit Chance
Rank to Wolves and Poison Creeper
All Damage
Companion Damage
Vulnerable Damage
3
Attack Speed and Basic Skill Attack Speed
Willpower
Basic Skill Damage
4
Life
Damage Reduction
Damage Reduction while Fortified
Any Elemental Resistances
Armor
5
Movement Speed
Crowd Control Duration
Healing Received
Legendary Item Aspects
To unlock Aspects in the Codex of Power, you must complete the corresponding Dungeon where the specific Aspect drops. Visit the Occultist to imprint this Aspect onto an item. Aspects from the Codex of Power can be used often on weapons.
Aspects found on dropped Legendary Items have stronger effects than those applied from the Codex of Power. Additionally, it is important to know that certain Aspects can only be obtained by finding them on a legendary item, and are not accessible through the Codex of Power. Extract Aspects from unusable Legendary Items to imprint them onto well-rolled Rare Items. Avoid imprinting valuable extracted Aspects onto weapons, because weapons they get replaced often while leveling.
We have a dedicated in-depth Aspect and Codex of Power guide that you can check out for more information.
Listed below are the Aspects that are important for the Companion Druid leveling build. They are listed in order of priority.
Aspect Name
Legendary Aspect Power
Source

Aspect of the Alpha

Your Wolf Companions are now Werewolf Companions. Werewolf Companions deal +[75 – 100]% additional damage and can spread Rabies.
Drop Only

Nighthowler's Aspect

Blood Howl increases Critical Strike Chance by +[5 – 10]%. In addition, Blood Howl also affects Nearby Companions and Players for 3 seconds.
Forbidden City Fractured Peaks

Aspect of Cyclonic Force

Cyclone Armor also provides Physical Damage Reduction. In addition, Cyclone Armor will also be applied to all Nearby Allies.
Collapsed Vault Kejistan

Aspect of Might

Basic Skills grant 20% Damage Reduction for [2 – 6] seconds.
Dark Ravine
Dry Steppes

Rapid Aspect

Basic Skills gain +[15 – 30]% Attack Speed.
Buried Halls
Dry Steppes

Edgemaster's Aspect

Skills deal up to x[10 – 20]% increased damage based on your available Primary Resource when cast, receiving the maximum benefit while you have full Primary Resource.
Oldstones
Scosglen
Gems
Listed below are the best Gems to socket into gear for each slot type.
Weapon:

Topaz

for Basic Attack Damage
Armor:

Ruby

 for Maximum Life.
Jewelry: Use the Malignant Hearts recommended at the start of this guide, for the special effects as well as the armor bonus.
Elixirs and Health Potions
Visit the Alchemist to craft helpful Elixirs that increase stats and experience gain for 30 minutes. Make sure to forage plants and pick up the necessary crafting materials during your adventures; they randomly spawn around the world. Use an Elixir providing any Resistance you need most,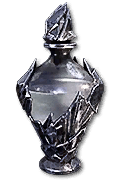 Iron Barb Elixir for Armor, or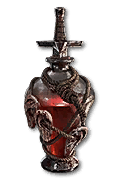 Assault Elixir for Attack Speed.
Keep in mind if you are having issues in a dungeon with a certain mob you will eventually unlock elixirs that will give you a 20% damage increase against a specific mob type.
Return to the Alchemist at Levels 10, 20, 30, 45, 60, 70, 80, and 90 to upgrade your Health Potions.
Changelog
August 7th, 2023: Updated for patch 1.1.1.
July 23rd, 2023: Updated Gems section to reflect the presence of Malignant Hearts.
July 18th, 2023: Updated for Season 1 and added Skill Bar.