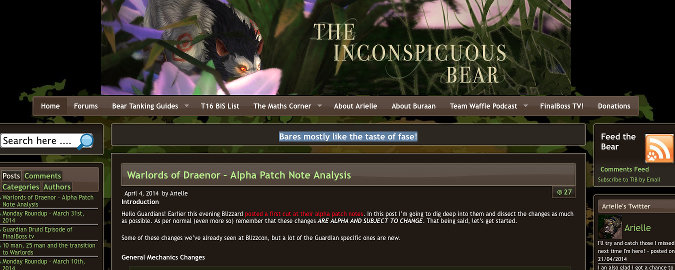 This week, the spotlight is on The Inconspicuous Bear, the definite Guardian Druid community resource. The site was started in 2010 by Reesi as a simple blog about bear tanks (as the spec was commonly called at the time). The site quickly grew and Arielle (our current Guardian Druid reviewer) joined a few months later.
Nowadays, Arielle is the main contributor of the website and he provides just about everything a Guardian Druid can dream of:
various bear tanking guides
,
all the math behind his theorycrafting
,
gear guides
,
video guides for normal/heroic/challenge modes
.