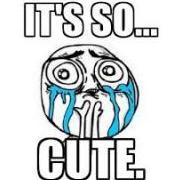 Vengeance demon hunter gear help
Started by Rhyovor,

10 posts in this topic
Create an account or sign in to comment
You need to be a member in order to leave a comment
Sign in
Already have an account? Sign in here.
Sign In Now
---
Recently Browsing

0 members

No registered users viewing this page.

Similar Content

By TeamC

As the title suggests, I need a little help sorting through some trinkets I have for tanking, I don't have reliable links so bear with me:
 
My Armory: http://us.battle.net/wow/en/character/windrunner/Celesa/simple
 
Available trinkets:
Grotesque Statuette (Titanforged, 875) - 1024 Mastery, stacking (1.67%/20sec) damage reduction

Spiked Counterweight (Mythic +6, 855) - 950 Haste (socket w/ Versatility gem) 150k bonus damage + 15% extra damage, up to 479k
Horn of Valor (845 Mythic Warforged) - 915 Versatility, 2825 AGI every 2 minutes
Shivermaw's Jawbone - (Mythic, 840) - 1685 Stamina, 66k Frost damage aoe, 1269 per enemy hit (max 5) for 10 seconds
 
Still feeling my way around after the Mastery change, so I'm using a mixture of Spiked Counterweight (love the smoothing since it drops my CD on Demon Spikes to 11.8 seconds), Jawbone, and HoV. I got the Grotesque Statuette from our Xavius kill last week (great timing, Mastery nerf), and haven't played around with it.
We're currently working through Heroics (3/7) and doing Mythic+ (topping out around 5-6 atm), so I'm trying to find nice combinations or just a good "go-to" set. I can kinda, sorta see merit in all of them, if not necessarily in all combinations of them, so I'm looking for help.


By Keldren

I use AMR to quickly get an idea of different gear upgrades pretty often. With the changes to mastery they have yet to really set up a new default stat weight and I didn't really like the stat weight they had before anyway. I know the priority of Vers>Haste>Mastery>Crit. This is more about the technical weights for AMR.
Does anyone have any thoughts on what stat weighting they use for AMR or what the new weights should be?
Thank you.