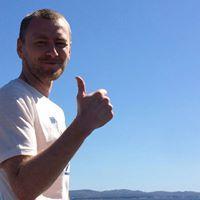 ---
Recently Browsing

0 members

No registered users viewing this page.

Similar Content

By greenieSr

Ok so let me start out by saying my weapon is lvl 885(fire artifact) and has the following relics equipped: 

Fires of Heaven 855 +10% Pyro (Fire)
Raven's sight 865 +20% FS (Arcane)
Fires of Heaven 845 +10% Pyro (Fire)
(I know it doesnt add 10% each)

i have in my bag i have:

Seawitch's Foci 840 +12% Ignite (Arcane)
Sizziling Fang 875 +12% Ignite (Fire)
Soulforge Ember 835+12% Ignite (Fire)
Molten Giant's Eye 860+3% Fire crit (Fire)
Fires of Heaven 840 +10% Pyro (Fire)

Ok last time i took out an Ignite relic i lost 40-50k dps. I put in the 855 Fires of Heaven relic and just did not stack up even though it was a 10ilvl increase. So my question is should i go tripple Ignite? or maybe double ignite with the crit relic too. I care a lot more about mythic + dps more than raid so keep that in mind. it doesnt seem like the pyro one is very good compared to ignite. Also if anyone can offer an explanation as to why i lost so much dps by switching in the supposedly best relic (pyro) that would be great. My best guess is that i was on some kind of soft cap with mastery and that it did a lot more dps but idk

I think the best two options are running three ignite for insane cleave damage in mythic plus or, Sizziling Flame, Molten Giant, and Seawitch.