Halls of Lightning Dungeon Guide
Halls of Lightning can be found in The Storm Peaks. The recommended level range to run this dungeon on Normal is 77-80. Heroic mode will require Level 80 to enter.
In this guide, we will cover dungeon quests, the layout of the dungeon, tactics for each boss, loot that can be obtained, and ideal group compositions.
1.
Halls of Lightning Quests
Before heading into Halls of Lightning, we advise you to get all the dungeon quests related to it. To make this process easier, we have written a separate guide for the quests and their chains.
2.
Halls of Lightning Entrance Location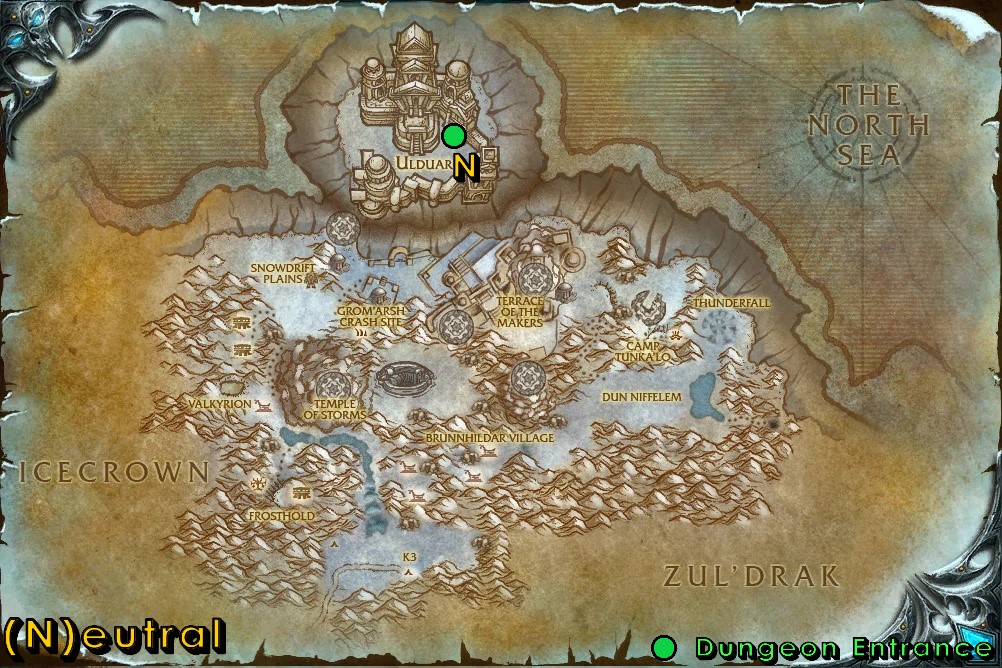 Halls of Lightning can be found at the very North of Storm Peaks.
3.
Overview of Bosses in Halls of Lightning
Here we will give you a full rundown of what you can expect from each of the bosses found here on both Normal and Heroic difficulties as well as the items they drop.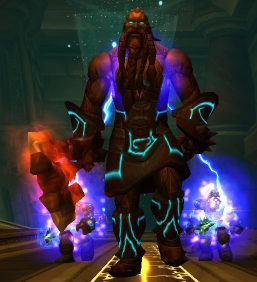 3.1.1.
Mechanics and Strategy
Your group can choose to fight General Bjarngrim with or without his

Temporary Electrical Charge buff up. If you do not want the extra challenge with the increased damage, simply wait for the buff to fall off before engaging him in combat. Quickly deal with the adds following Bjarngrim as they will heal him if ignored. Be mindful of his different stances and each unique ability available in the different stances.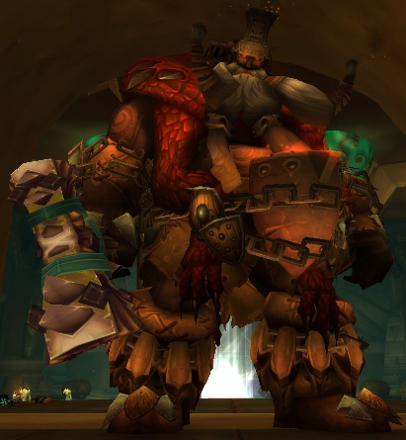 3.2.1.
Mechanics and Strategy
Quickly deal with the Molten Golems that spawn during the fight and make sure to stay away from the bodies, as Volkhan will shatter their bodies with

Shattering Stomp, dealing damage to nearby enemies.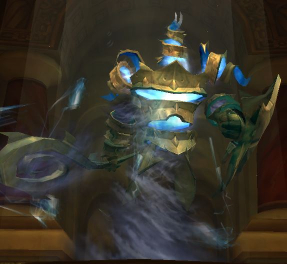 3.3.1.
Mechanics and Strategy
Have the party spread out to avoid hitting each other with the boss's AoE spells. Players targeted by

Static Overload should make sure they move away from any nearby allies to avoid hitting them.

Ball Lightnings move slowly around the room and can be avoided by moving away from them. At 50% health, Ionar will

Disperse, breaking down into multiple Spark of Ionar. These sparks of lightning will chase enemies and deal increasing Nature damage to anyone nearby.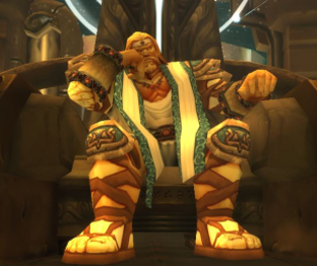 3.4.1.
Mechanics and Strategy
This fight is all about player distance from Loken. The

Pulsing Shockwave aura deals higher damage to players the further distance between Loken and the player. When Loken casts

Lightning Nova, players can choose to move away from the boss to avoid the high burst damage, but doing so will increase the damage taken from the aura.
4.
Halls of Lightning Achievements in Wrath of the Lich King
| Achievement | Description |
| --- | --- |
| Halls of Lightning | Defeat the bosses in Halls of Lightning. |
| Heroic: Halls of Lightning | Defeat the Halls of Lightning bosses on Heroic Difficulty. |
| Lightning Struck | Defeat General Bjarngrim in the Halls of Lightning on Heroic Difficulty while he has a Temporary Electrical Charge. |
| Timely Death | Defeat Loken in the Halls of Lightning on Heroic Difficulty in 2 minutes or less. |
| Shatter Resistant | Defeat Volkhan in the Halls of Lightning on Heroic Difficulty without allowing him to shatter more than 4 Brittle Golems. |
22 Sep. 2022: Achievements added.
10 Sep. 2022: Page added
Show more
Show less