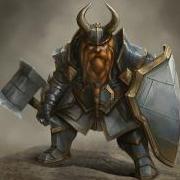 [Draenor] [H] <Critical Experiment> (1/11 M) Late night guild - LFM
Started by Lihamylly,

---
Recently Browsing

0 members

No registered users viewing this page.

Similar Content

By NathyrallinAV

Guild Name: Atrum Veneficus
Faction: Horde
Realm: Draenor EU
Realm Timezone: CET (GMT+1)
Current Progress: 8/8 N, 5/8HC Uldir
Hello, we are a raiding guild that is looking for skilled, dedicated and mature players in order to empower our raiding team. We aim at progression without losing the element of fun during the raid, since progression alone isn't what we want. The  plan is to focus on heroic raiding and move to mythic when ready.
Current raid schedule: Monday and Thursday, 20:00 - 23:00
All raiders should be online at least 10 minutes prior to raid start.
What we expect from you:
- Good raiding experience
- Item Level of 350 or higher and at least 20 AP on your Heart of Azeroth
- Performance that corresponds with your item level
- Be prepared for the raid with tactics and consumables - we also require a weekly contribution to the raid's consumables or take part in our herb/fishing gathering parties
- Have and be able to use Discord - use of microphone is strongly suggested
- Mature attitude - drama is not tolerated; be able to handle raid mechanics / combat related suggestions and/or criticism
 
Openings:
High Demand:  Arcane/Frost Mage, Frost DK, Affli Warlock Medium Demand: DPS Druid with resto OS  
If you're interested in being a part of Atrum Veneficus, you can visit us on
https://discord.gg/ww5u5a7 r
or poke us ingame:
Nathyrallin (Veevee#2738), Uglyfella, Nelltem
See you ingame!


By Orb

<Banana Hammock> is a BFA social raiding & M+ guild for late night weekend raiders.
Hours: 11pm-2am (Pacific) Saturday & Sunday  for progression raids
Progression: 8/8 N 7/8 H
Raiding Goal:  To reach AOTC each tier and to do mythic raiding if we can. 
Looking for:  
1 Healer 1 Hybrid(Dps/Heals) Ranged DPS  If interested in raiding or hanging out with us just message
B.net:  Nox#1474, Anubismerc#1882, or Radjehuty#1804
Discord: nox#2686


By Aakasha

#ABOUT US:
<The Blood Of Heroes> is an Argent Dawn (EU) Mythic raiding guild with a 14 year old history that began in Vanilla.
Our pillars are our players.
Our goal for Battle for Azeroth is to balance Real Life and raid progression. We aim to conquer all of World of Warcraft's Dungeon and Raid challenges in an adequate time-frame.
Our environment allows our players to improve themselves by giving them many opportunities and goals, constructive feedback from seasoned raiders or assistance where is needed. We embrace the diversity that accompanies our multi-national roster and encourage communication and interaction whenever possible.
#CONCERNING MYTHIC RAIDING:
Thursdays 20:00-23:00
Sundays 20:00-23:00 Game Time!
Tuesdays 20:00-23:00
1. Efficiency
2. Competitive Atmosphere
3. Relaxed Attitude
What is expected of our applicants:
1. Know your class and spec
2. Attendance must be 2/3 or above!
3. Preparation (consumables, add ons, TACTICS)
4. Gearing - you are expected to pursue your own gear outside raiding like M+
5. Minimum item level is >355! Minimum HoA Rank: 21
My name is Aakasha! I'm the recruitment officer and the person responsible for giving trials. You can find me online or in discord @Aakasha#1831
I expect logs, progress links and/or achievements. Your application will be considered by all officers available or if necessary discussed during a meeting. We take our job seriously - we expect you to do the same! Toxic behavior and primadonnas don't last in our roster.
We also accept social players!