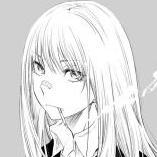 ---
Recently Browsing

0 members

No registered users viewing this page.

Similar Content

By Valraz

Hello everyone! Shattered Hand Clan is looking for more DPSers to complete our +10man roster.
We currently have a strong 10man roster with which we cleared everything up to Helya, then decided to take a break in order to avoid burnout before Nighthold. We could use some more smart DPSers (we value good attitude) in order to safely stay above the minimum 10 man limit.
We are currently a little melee heavy so we value range over melee DPSers, but if you're good at your class and have a good attitude, we'll probably take you aboard anyways. We value both having a good atmosphere as well as performance.
We normally raid just once per week, on mondays from 18.30pm to 21.30pm server time.
Shoot me a ingame message if you want to discuss something else. My RealID is Kazan#1332.