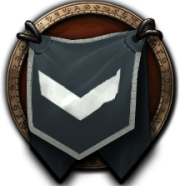 [Stormreaver][H]Tequila Sundown of <Karma Horde> Mythic in a community guild Tu/Th 8:45pmPT
Started by joat,

---
Recently Browsing

0 members

No registered users viewing this page.

Similar Content

By Orb

<Banana Hammock> is a social raiding & M+ guild for late night weekend bananas.
Hours & Days: Friday & Saturday 
Pacific time: 11pm - 2am Mountain Time: 12am - 3am Central Time: 1am - 4am Eastern Time: 2am - 5am Progression: 
BOD 7/9 N 5/9 H Uldir 8/8 N 8/8 H 2/8 M Looking for:  
Ranged DPS Guild Info:  Banana Hammock was an old guild on Hyjal that we restored for BFA. Our goals are to reach AOTC and experience mythic. We are looking for skilled bananas, but we're looking for bananas with a great sense of humor as well!  We can't promise Cutting Edge, but we want people who love to raid and have a good time doing it.  Come be another banana in our hammock. 🙂
If interested in raiding or hanging out with us just message
B.net:  Nox#1474, Anubismerc#1882, Radjehuty#1804
Discord: nox#2686
 


By Starym

Rextroy is back with some more interesting videos and it seems he's starting a new series where he pits 40 of one class against 40 of another, presumably to go with BfA's conflict theme. Apparently both fights had a third, unforeseen adversary in the form of lag, but they ended up being a lot of fun nonetheless, with the lag actually adding a bit of tension to the proceedings, as abilities just erupt in waves.
First off we have a Hero class face-off to mirror Arthas and Illidan's fight from Frozen Throne:
 
And then it's on to Light vs. Death as Paladins take on the Lich King's elite:
 
There's also an added bonus, as Rextroy also put together a weird expedition to Northrend, composed entirely of low level recruits to see if they could make it through the ghoul and undead infested Bombardment area in Icecrown. Why? Why not!
 
It's always great to see these kinds of events, reminding us that there's always something to do in Azeroth, even if you're not too fond of the current content. MMOs are usually at their best when players take the reins and find their own fun, so thanks go out to Rextroy for these types of events and we hope to see more like it soon.
If you know any interesting events like this, post your favorites below!