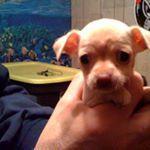 ---
Recently Browsing

0 members

No registered users viewing this page.

Similar Content

By Cryopier

The updated Icefury build suggests that Totem Mastery is taken.  However, nowhere in the priority whatsoever is it used.  It is, however, used in the Ascendance build.
That being said, why would you pass on two talents of which you will actually include in your priority to take a talent for an ability you will not?  Or is there any error in the priority?  Is it worth casting?  And where at in the priority?
Thank you.


By Darkseeker83

Trying out the Thijs TGT Totem Shaman   Shaman has always been a tricky class - not being viewed in the same league as Warrior, Hunter, Mage, etc. I heard great things about this deck. Apparently Thijs (a great pro player) had lots of wins with this deck on his stream. Time to give it a try! Commentary included. Does it live up to the hype? Can it beat the usual top constructed classes?