Halls of Stone Dungeon Guide
Halls of Stone can be found in The Storm Peaks. The recommended level range to run this dungeon on Normal is 76-78. Heroic mode will require Level 80 to enter.
In this guide, we will cover dungeon quests, the layout of the dungeon, tactics for each boss, loot that can be obtained, and ideal group compositions.
Before heading into Halls of Stone, we advise you to get all the dungeon quests related to it. To make this process easier, we have written a separate guide for the quests and their chains.
2.
Halls of Stone Entrance Location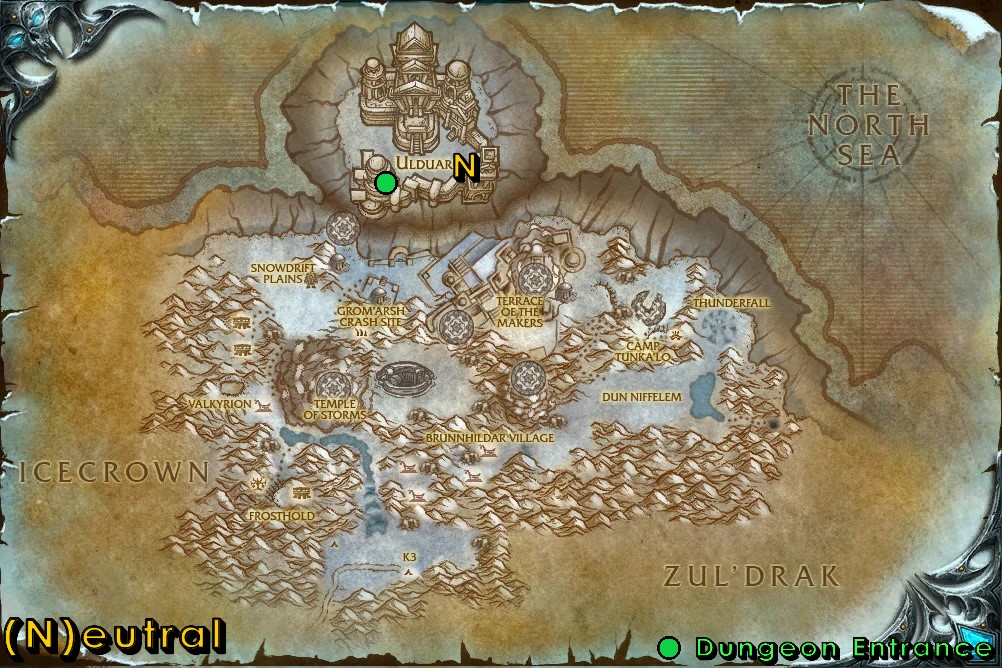 Halls of Stone can be found at the very North of Storm Peaks.
3.
Overview of Bosses in Halls of Stone
Here we will give you a full rundown of what you can expect from each of the bosses found here on both Normal and Heroic difficulties as well as the items they drop.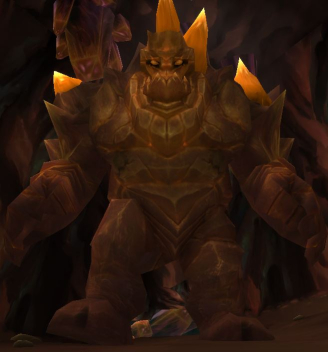 3.1.1.
Mechanics and Strategy
The main priority of this fight is to stay spread out at all times. Krystallus has multiple area damage abilities that punish players for stacking up. Krystallus will cast

Ground Slam, throwing all players around the room. Shortly after he will cast

Shatter, causing players to deal massive Physical damage to any nearby allies, dealing increased damage to players the closer they are.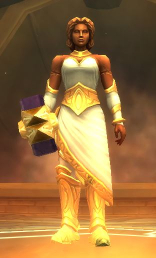 3.2.1.
Mechanics and Strategy
Move quickly out of the void zones spawned by

Shock of Sorrow, but be sure to stand near them. When Maiden of Grief casts

Shock of Sorrow, quickly get inside the void zone at the end of the cast to have the damage break the incapacitate.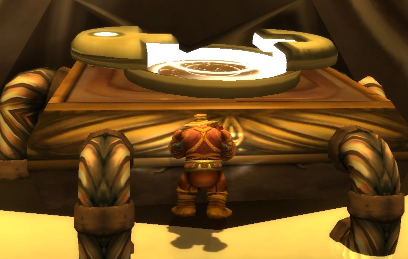 3.3.1.
Mechanics and Strategy
This fight consists of dealing with waves of adds while you defend Brann Bronzebeard. Multiple Iron Golem Custodians, Lightning Constructs, Dark Rune Stormcallers, Dark Rune Protectors, and Dark Rune Warriors will come at you in waves. Quickly engage them and prevent them from reaching Brann Bronzebeard. Avoid any AoE effects on the ground and repeat this process until the encounter ends.
3.4.
Sjonnir the Ironshaper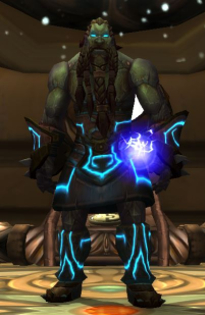 3.4.1.
Mechanics and Strategy
Non-melee players should avoid being anywhere near Sjonnir The Ironshaper as he deals high damage to nearby enemies. Quickly kill the constant adds that are running into the fight before they build up and overwhelm your party. When Sjonnir casts

Lightning Ring, either quickly kill him or move away from him to avoid to the quickly stacking damage.
4.
Halls of Stone Achievements in Wrath of the Lich King
| Achievement | Description |
| --- | --- |
| Halls of Stone | Defeat the bosses in Halls of Stone. |
| Heroic: Halls of Stone | Defeat the Halls of Stone bosses on Heroic Difficulty. |
| Abuse the Ooze | Defeat Sjonnir the Ironshaper in the Halls of Stone on Heroic Difficulty and kill 5 Iron Sludges during the encounter. |
| Brann Spankin' New | Defeat the Tribunal of Ages encounter in the Halls of Stone on Heroic Difficulty without allowing Brann Bronzebeard to take any damage. |
| Good Grief | Defeat the Maiden of Grief in the Halls of Stone on Heroic Difficulty in 1 minute or less. |
22 Sep. 2022: Achievements added.
10 Sep. 2022: Page added
Show more
Show less