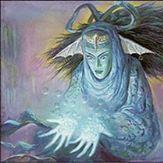 ---
Recently Browsing

0 members

No registered users viewing this page.

Similar Content

By thehulk73

One complaint I hear from some of my friends is that Hearthstone is "pay to win" and you need lots of legendary and epic cards to make viable decks. So I came up with a relatively low-cost Standard deck for each class. These decks are aimed at F2P players with a limited card collection. It also assume that you do not have access to the League of Explorers adventure cards. All of these decks cost on average about 1200 dust each, which is a reasonable budget for a free-to-play Hearthstone player. The full article is here, with links to each guide below:
 
Divine Shield Flood Paladin
Aggro Rogue
Tempo Mage
C'Thun Priest
Midrange Hunter
Patron Warrior
C'Thun Druid
Midrange Shaman
Zoolock
 
Whether you are looking to play the ranked ladder or need to win games with a certain class for a quest, these decks hopefully will provide free-to-play players some guidance.


By JJ0823

Hi! This is my first post, so I apologize for any rules I break accidentally.
I've been playing for about 6 months now and I've had a dilemma: I never know what to put in a deck. For a long time, I've been using Sheng's budget decks but without regular updates I feel like they're lacking substance and ability to compete in this very quickly changing meta. I don't have any legendary cards besides the expansion unlocked ones and The Black Knight, who I decided to hold onto if the meta slows down enough eventually where I can get constant value out of him. I have most of the core rare cards for each class and a handful of the best epics (Shield Slam, Ancient of Lore, Cabal Shadow Priest, Doomhammer, BGH, so forth) so I'm not completely stranded with beginner decks. However, this puts me in an awkward position. I don't want to use the complete beginner/extremely cheap decks that can't compete past rank 15, but I can't use the ridiculously expensive decks like control warrior or freeze mage. I would appreciate if someone could point me to a link(s) that could give me decently competitive budget decks with maybe a couple of epics, and mostly commons/rares + other basic/expansion cards (oh yeah, I have both expansions) for a newbie like me to try out! If those kinds of decks dont exist, I wouldn't mind some tips on how to build budget decks of my own. I always struggle with self-building so I netdeck, but I'm sure it would be a great experience. Sorry for the excessive use of personal pronouns!
Thanks, 
JJ0823


By fizzybubblechh

Hey Guys,
This is my first post on the forums, but I have been playing hearthstone for about a month now. I have a fair number of cards, and I have been using the simple free mage by trump. It is starting to not work nearly as well against the meta, especially the early game in my opinion. The naxx cards are pretty strong against it. Any suggestions on what to change?