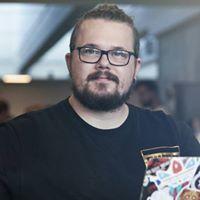 ---
Recently Browsing

0 members

No registered users viewing this page.

Similar Content

By Athlios

GUILD INFORMATION:
Guild name: Gordian Knot
Faction: Horde
Realm: Draenor (EU)
Realm Type: Normal - PVE
Current progress: Ny'alotha 4/12M
Raid days: Wednesday, Sunday, Monday
Raid times: 20.00-23.00 CET
Website: https://gordian-knot.eu/
(Full application details on website)
RECRUITING FOR BFA RAIDING:
High Demand:
Mage: All specs Medium Demand:
Druid: Feral & Balance Shaman: Elemental Low Demand:
Monk: Mistweaver Paladin: Retribution Rogue: All specs Also, in order to be able to join our main team straight away, you need to meet the requirement for our current progress, which are around 465+ item level equiped, around 80+ levels on your necklace and the least rank 12 on your cloak.
We are also open to discuss a possible merge and get a smaller group or guild that is struggling to get their raids goins, or that they want to advance to the next level. Most of us are versatile people and we can possibly reroll to achieve a good compasition after a merge.
Any social and friendly person who wants to join us for kicks and giggles is welcome. Just poke any of our officers online and you will get an invite for a social spot (no raiding spot).
ABOUT US:
Gordian Knot is a semi-hardcore raiding guild that consists of experienced raiders with some of them having raiding experience as far back as Vanilla.
We are a friendly group who enjoys World of Warcraft and loves raiding. We have fun and joke around but when bosses need to go down then all is serious! We wish for all our members to enjoy the game as much as we do and we expect raiders to maintain a 80% attendance per month.
We also enjoy a variety of other activities such as running a lot of Mythic+ dungeons doing alt-runs, achievement runs etc.
We generally aim to push Mythic+ to get +15 keys done for the weekly chests. We do this in spirit to help everyone in the guild getting their highest possible gear reward from their weekly cache (socials included).
There are a few things we hold in high value but above else we value friendliness and politeness towards guildies and other players and skillfulness when it comes to the more serious parts of the game.
CURRENTLY:
We raid 3 nights a week, Wednesdays, Sundays and Mondays, from 20:00 till 23:00 server time.
Although we are a 20-man guild, we usually run an extra group in order to get more people to experience the joys of raiding, help new raiders learn the Knot's way to down bosses and gearing up. Usually, these runs happen on Saturdays. Also, every Friday and sometimes Thursdays too, we're on RBGs killing alliance scums or on other ingame activities!
Our current guild progress is 4/12 in Ny'alotha mythic, and we're focusing on getting further Mythic progress. Our aim is to always progress as much as possible but also to have a relaxed and fun atmosphere at the same time!
If you're interested in joining Gordian Knot, please fill in our application form, located at https://gordian-knot.eu/apply/, alternatively please whisper one of our officers:

On Bnet:
Leleko - Leleko#2235
Narweena - Sephyra#2517
Illyaveil - illyayayaya#2547
Truedragons- Truedragon27#2216
On Discord:
Leleko - Leleko#7934
Narweena - Narweena#7029
Illyaveil - illyaveil#0165
Truedragons - truedragon#8189
PS. We're always open to group applications or guild merging discussions.
We are also open and welcome social applications.


By Holyfuze

Hello, we are an AOTC guild looking for players to fill our ranks and raid team. In the past, we have achieved only heroic completion but this raid tier and into Shadowlands we want to push ourselves into Mythic. We are an easy going and fun guild, comprised of players from different walks of life, with some college students and parents. Not only we are looking to fill our ranks for our raid team but we are also looking for players to push high Mythic keys and all are welcome to join. 
Raid Times: 
T/TH 8:00-10:00 ST (Central Time)
Recruitment Needs:
RDPS: Boomkin, Hunter, Mage, Warlock
Melee DPS: Rogue
Healer: Shaman, Priest, or Monk
Any other exceptional players.
Requirements: 
Equipment: 
Ilvl: 460+
Cloak lvl: 10+
Heart of Azeroth: 75+ & Rank 3 Essences
Addons: 
DBM or BigWigs
Weakauras
Angry Assignments
Contact: 
Battle Net: Holy#1637, GoochGoblin#112
Discord: Holyfuze#2234


By Narii625

SERVER: Illidan (Server Time: CT)
RAID TIMES: Fri/Sat, 6p-10p PST / 8p-12a CT / 9p-1a EST
PROGRESSION: 10/12M NYA, 8/8M EP (US 198 & Server 19), 9/9M BoD
PERSONAL LOOT SYSTEM: RCLootCouncil*

*All tradeable loot is distributed using a loot council system. We view gear as a tool to assist in progression and farm, and all loot decisions are made by the officers with the intent to improve our ability to kill future bosses.
CURRENTLY RECRUITING
All exceptional RDPS! But in need of the following classes:
Warlock Balance Druid ABOUT US
We formed at the beginning of BoD and have achieved Cutting Edge in the major raid tiers since then, and plan to keep doing so throughout the rest of BFA into Shadowlands. We're currently looking for skilled raiders for the current and upcoming raid tiers.
We provide cauldrons and vantus runes for every raid night. Raiders are expected to bring their own food, pre-pots, and healing pots.
Our trial period is at minimum a month. Keep in mind that our end-times can be extended by up to one hour for boss progression. You are expected to be able to continue raiding when we choose to extend, so make sure your schedule allows for this.
GOALS
We want to establish a group of committed individuals to pursue Mythic content to achieve Cutting Edge. Not at breakneck speed, but at a constant rate of progression.
EXPECTATIONS
Our raiders should be willing to put the effort into clearing Mythic raids, as well as doing sufficient prep-work outside of raid. (Leveling your HoA, M+, expeditions, WQs.) You should know when you should be serious and when you can joke around (i.e. joking around on trash or farm bosses vs being serious on progression).
We try to keep a roster of 21-23 raiders. This is so we have a diverse lineup that can be adjusted for different encounters and is still able to raid on weekends when people are absent. We encourage a 90%+ attendance record. We understand real life happens, but if you are on our roster, we expect you'll commit time to our raid hours and prep requirements.
JOINING THE BOYS
Please follow the link below to fill out our app.
Big Brain Boys Application
We will reach out to you if we are interested in discussing your application further. If you have questions or concerns, include them in the comments field of the app and we can address them at your interview. Please do not message or add our officers on Bnet to ask about your app status. Thank you!