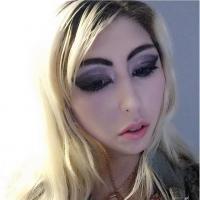 When does season 6 end?
Started by Seruki,

2 posts in this topic
Create an account or sign in to comment
You need to be a member in order to leave a comment
Sign in
Already have an account? Sign in here.
Sign In Now
---
Recently Browsing

0 members

No registered users viewing this page.

Similar Content

By Arkpit

Seems the page for a Witch Doctor is broken since it only loads half of it basically. 
Link: http://www.icy-veins.com/d3/witch-doctor-carnevil-poison-build-with-zunimassas-haunt-patch-2-4-2-season-7
I've tried Firefox, Chrome and Internet Explorer. They all stop at the "Hands" section for stat-priority list.


By Fitz

Figured this would be the most appropriate place to share this:
 
http://www.ebay.com/itm/111786814777?ssPageName=STRK:MESELX:IT&_trksid=p3984.m1558.l2649
 
Has anyone ever even seen one of these before? I can't find ANYTHING on Google...


By Razkek

I quit playing shortly after I beat D3 when it was released for PC. After being a long time D2 player, I felt it didnt live up to the legend of its predecessor. Many things I feel were left out. Like world PvP and the arena mode they had showcased for so long. I eventually got bored and stopped.
I guess my real question should be, what has the new expansion added that makes D3 better? Is there still no world PvP? I miss town guarding :)
Thanks!