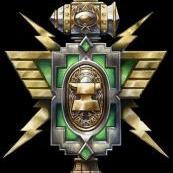 ---
Recently Browsing

0 members

No registered users viewing this page.

Similar Content

By pistachio

So I'm having this issue with Archimonde trinket, where every few Ice Lances I weave are not empowered by the trinket, they are hitting for 40-50k whereas when properly empowered they are hitting for over 100k. 
 
I am using the "reduce lag input" option in advanced settings, and my next step is to turn my graphics way down even though I don't experience hardware lag while raiding on the maximum settings.
 
I do not have Ice Lance on a stop cast macro so I can spam the button while frostbolt is casting to ensure that the lance hits right after frostbolt.  However, no matter how hard I try for every 3-4 Ice Lances I get off that are buffed by the trinket, 1 or 2 are hitting normally.
 
My connection is fine for the most part, does anyone else have this issue?  I'm seriously behind in my DPS on heroic to this occurrence.


By Fillingi

Hey guys, just a quick question.
I just want to see if this happens to anybody else, but it has become an issue for me recently. It doesn't happen all the time, but it happens for the majority of the time I'm doing damage.
For moves like raging blow, bloodthirst, colossus smash, things like that, the ability doesn't seem to cast right as I hit the button when it's available. There is some sort of delay that lasts maybe 0.5-1 second or so, and it causes me to struggle getting out all the raging blows I've prepared for a colossus smash debuff. Also, it appears that my bloodthirst casts are delayed, and I can't even see whether I'm enraged or not until like a full second afterward.
I've tried lowering all my graphics settings... And I'll just mention that in the past, even with high graphic settings, this has never been an issue as far as I remember. This problem also occurs on my retribution pally, which REALLY hinders things considering haste and speed to generate holy power are essential to their damage.
Please help me, and offer any advice or theories of what could be causing this. Thank you very much.