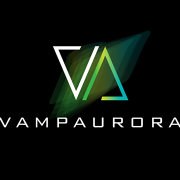 Interview with Kryw - Luminosity Gaming - Bench Boys
Started by VampAurora,

---
Recently Browsing

0 members

No registered users viewing this page.

Similar Content

By remav1c

Wall of Heroes is the tournament name for eSports Wall's daily standard Last Hero Standing Hearthstone tournament. There are four classes and one ban per tournament. We are looking for that one person who can claim the #1 spot on the seasonal leaderboard!
Tournament schedule:
• See all events here!
• Standard Last Hero Standing - daily 19:00 CET
You're not only playing for awesome in-game prizes, but also for 'stones'. The website currency at eSports Wall, which you can exchange for great gaming prizes. You can find all of the prizes in our shop, here.
It's our goal to create the eSports experience for all gamers, regardless of your skill level. We'll be adding a livestream on Twitch, recaps on YouTube and write ups on the website. Experience the thrill of eSports yourself and sign up now!
eSports Wall is more than a tournament hosting website. It's also a startup platform for content creators, at the tournament page you can apply for:
• Shoutcaster
• Video editor
• Writer
• Admin
If you want to sign up, please check the event page of the specific game you want to apply for!
If you have questions or want to chat with us please join our partnered discord server.
eSports Wall social media channels:
• Facebook
• Twitter
• Instagram
• Twitch
• YouTube

Additional rewards for tournaments: Stones & Leaderboard points
Stones:
Players can win stones and exchange them for prizes in our prize shop.
Leaderboard:
Each season has it's own leaderboard, claim points and become the ultimate champion of the season! You can see the current leaderboard here.

Requirements to enter the tournaments:
* Make your classes before the tournament starts
* Four classes are allowed
* You can use only one deck per class
* Region: EU
 
Thank you for supporting eSports Wall tournaments, we'll make sure everything runs smoothly and add a livestream to this event if possible.


By VampAurora

Greetings!
The first interview of 2017 is with Dennis "INTERNETHULK" Hawelka, the team leader of Team EnVyUs. Watch it here!
Hope you enjoy, feel free to comment/like/subscribe on YouTube as well! Thanks for the support!


By VampAurora

Hey everyone!
It's been a while but we're back at Overwatch one again. This time with Jonathan "HarryHook" Tejedor Rua, former support and nowadays a DPS player for Team EnVyUs. Find out more!
Hope you enjoy! Feel free to comment/like/subscribe on YouTube as well! Thank you!