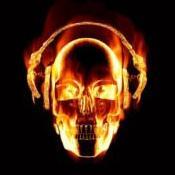 [Kazzak] <Escalation> (7/7M 3/3hc 10/10hc 1/10 mythic) All Are Welcome~ Raiding/m+ Farm+Progress.
Started by YolorageWow,

---
Recently Browsing

0 members

No registered users viewing this page.

Similar Content

By joat

Who We Are
Tequila Sundown is a mythic raid team formed within the <Karma Horde> guild on US-Stormreaver. Lead by a husband/wife team with high-level raiding experience dating back to WotLK, we're a "positively determined" progression team that maintains a light-hearted atmosphere while tackling mythic difficulty content. We're mature adults with jobs and family seeking like-minded players who have a passion for the game but want to avoid the needless angst or drama that often gets associated with progression raiding. We log on to have fun - so come have some fun with us!

A Team Within a Community
Our raid team is one of three within the larger guild of <Karma Horde>, which was formed back during WotLK. As such, the guild and Discord are very active and social. There are always people around online and in-game. The community atmosphere is welcoming and friendly to players of all levels. The guild enforces a Code of Conduct that has zero tolerance for hate/offensive speech.
We are always looking to add players with a friendly personality and lots of passion for the game. We want players who are going to log in on non-raid nights and be down for all the other things we're into: pushing mythic+, doing world quests, PVP shenanigans, achievement hunting, hyper-competitive fishing.. there's so much to do and so many ways to enjoy the game. This is our favorite hobby and we'd like to play with you if it is yours, too.

Progression Goals
6/8H, 8/8N Uldir.
We strive for a fun environment that takes the challenges of mythic seriously and giving the content the respect it deserves. Our aim is, as all mythic teams, full clear of content but with always keeping the friendly spirit of camaraderie alive. Performance matters, but so does staying positive and finding the fun in the difficulty of a raid. We do not require mythic raid experience to join our team but we do expect mythic-level dedication and accountability from all of our raiders. You must be able to take constructive criticism and have ownership over your level of play, and be willing to put in the effort to be a contribution to the team.

Raid Days/Times
Our mandatory raids are:
Tuesdays 8:45pm PT - 11:45pm PT
Thursdays 8:45pm PT - 11:45pm PT
Optional:
Sundays 8:45pm PT - 11:45pm PT
Sundays are for farming the previous raid difficulty.

Recruitment Needs
Healer: Holy Paladin or Disc Priest preferred. DPS off-set a bonus.
DPS: Will consider mythic capable ranged DPS.
Interested? Next steps: 
Please check out our team's wiki on the <Karma Horde> subreddit.
Read the Guild Code of Conduct
Complete and submit a New Raider Application
Join the guild's Discord server
Add the Raid Leaders on bnet:  joat#1832 & lambkill#1856  
Looking forward to hearing from you!


By Lamme

current progress 7/8 Heroic Uldir
Battle for Azeroth is here, and Fat Finger Dream Team is back and bigger than ever, eager to experience what the new expansion has in store for us.

Who are we?
FFDT is a Horde guild located on Tarren Mill, consisting of around 20 players with different backgrounds in gaming. We enjoy a wide variety of in-game content, whether it be raids, mythic dungeons or PVP.
We're a healthy mix of semi-competitive and chill people originating from all over Europe, age ranging from 22 to 34+. Many of us have played games together in the past, but we're always looking for more people to strengthen our ranks, and would happily embrace you with our fat fingers.

Goals & Schedule
After successfully creating a strong guild foundation back in Legion, we now strive to keep our community healthy while expanding it in order to be able to enjoy everything that the game has to offer.
Our initial goal in Battle for Azeroth is to clear Uldir on Heroic difficulty while preparing a Mythic raiding team at the same time.
Our raiding schedule is as follows: 2 times per week, on Thursdays from 7 pm to 10 pm and on Sundays from 6 pm to 9 pm Paris time.

What we want from you
Good attitude - Be nice, be cool and cut down on your salt consumption. We prefer good attitude over numbers such as ilvls, achievements and scores. Communication - Be on Discord with us. Trust me, it makes raiding so much more enjoyable when you get to meet new people, of course without forgetting about some healthy shit talking! Attendance - Be able to attend at least once a week, preferably twice. Preparation for the raids - During progress runs it is expected that everyone has read guides and shows up with proper buffs. For hard content it is also advised to have studied class-specific guides. We are currently looking for flexible people with good game knowledge (both PvE and PvP) and mainly the following classes:
Druid (balance) Shaman (all specs) Death Knight (frost, unholy) Warlock (affliction) Monk (windwalker)
tl;dr
Join us

It would be awesome to have you onboard, so please don't hesitate to contact us regarding any questions you might have!
yours truly,

Lamme#1153
Tuskarrnoob#2197
Slurk#2581


By Athlios

GUILD INFORMATION:
Guild name: Gordian Knot
Faction: Horde
Realm: Draenor (EU)
Realm Type: Normal - PVE
Current progress: Uldir 6/8 HC
Raid days: Wednesday, Sunday, Monday
Raid times: 20.00-23.00 CET
Website: https://gordian-knot.eu/
(Full application details on website)
RECRUITING FOR BFA RAIDING:
High Demand:
None at the moment Medium Demand:
Druid: Balance Hunter: All specs Mage: Fire & Frost Priest: Shadow & Discipline Shaman: Elemental Warlock: Affliction & Destruction Also, in order to be able to join our main team straight away, you need to meet the requirement for our current progress, which are around 335+ item level equiped and around 17+ levels on your necklace.
Any social and friendly person who wants to join us for kicks and giggles is welcome. Just poke any of our officers online and you will get an invite for a social spot (no raiding spot).
ABOUT US:
Gordian Knot is a 20-man semi-hardcore raiding guild that consists of experienced raiders with some of them having raiding experience as far back as Vanilla.
We are a friendly group who enjoys World of Warcraft and loves raiding. We have fun and joke around but when bosses need to go down then all is serious! We wish for all our members to enjoy the game as much as we do and we expect raiders to maintain a 80% attendance per month.
We also enjoy a variety of other activities such as running a lot of Mythic+ dungeons doing alt-runs, achievement runs etc.
There are a few things we hold in high value but above else we value friendliness and politeness towards guildies and other players and skillfulness when it comes to the more serious parts of the game.
CURRENTLY:
We raid 3 nights a week, Wednesdays, Sundays and Mondays, from 20:00 till 23:00 server time.
Although we are a 20-man guild, we usually run an extra group in order to get more people to experience the joys of raiding, help new raiders learn the Knot's way to down bosses and gearing up. Usually, these runs happen on Thursdays. Also, every Friday and sometimes Saturdays too, we're on RBGs killing alliance scums!
Saturdays are generally left for those RBGs or older content runs for fun and drinking!
Our current guild progress is 6/8 in Uldir heroic, and we're focusing on getting further Mythic progress. Our aim is to always progress as much as possible but also to have a relaxed and fun atmosphere at the same time!
If you're interested in joining Gordian Knot, please fill in our application form, located at https://gordian-knot.eu/apply/, alternatively please whisper one of our officers:

On Bnet:
Leleko - Leleko#2235
Narweena - Sephyra#2517
Messenii - Georgina#2806
Zerolimitz - Zerolimitz#2590
Deatrix - Jasmina#2457
On Discord:
Leleko#7934
Narweena#7029
Georgina#7575
Zerolimitz - Zerolimitz#0023
Deatrix - Deatrix#1576
PS. We're always open to group applications or guild merging discussions.
We are also open and welcome social applications.