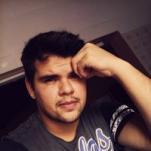 ---
Recently Browsing

0 members

No registered users viewing this page.

Similar Content

By maviebris

So I was fortunate enough to get mantle of command last night, and ran some quick sims. Based on my sims, it would seem that crit has over taken haste in the stat priority when using mantle of command. So stat priority is as follows:
agi > mast > crit > haste > vers
 
I haven't calculated weights, but the difference in simulations was significant. I'll leave the weight calculating to others. The idea is that with mantle of command and the changing function of dire beast, it is more advantageous to get more dire beasts from crit, than reducing the CD through haste. Maybe someone else can confirm this also.