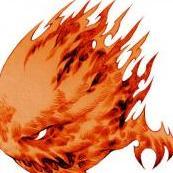 [H] [Daggerspine] <Dry Rub> LF YOU! (9/9H ToS)
---
Recently Browsing

0 members

No registered users viewing this page.

Similar Content

By Lsguild

[Alliance] <Ludicrous Speed> Oceanic - PvP - Arugal
Discord: RwDtRjV
Raid Schedule: AET (GMT/UTC +10-11) 
Wednesday + Thursday 21:00-24:00
Sunday 20:00-24:00
These times are reserved for later content patches (AQ, Naxx). Early raid content will require less time investment (1-2 days per week).
Loot: EPGP. Tank items will be Loot Council when necessary for progression.
About us:
[A]<Ludicrous Speed> is now recruiting! Established in anticipation of Classic WoW, we are a PvE raiding guild made up of long-time WoW players and veterans of the vanilla private server scene. Our focus is on getting things done, yet doing so without burning out and forgetting it's a game. We're an older crowd, mainly professional adults, and are understanding of real life commitments. If you're looking for a fun and relaxed group to clear content with, please read on!
What we offer:
A laid-back and fun raiding environment Knowledgeable and experienced leadership Unbiased and transparent loot distribution
Ideal Candidates:
Mature, 18yrs+ Have a mic and are able to communicate in English Understanding of basic class mechanics Prepared and on time to raid with proper talents (hybrids will be expected to heal) Positive Attitude - No negative/toxic players
Apply @ Our Discord!
https://discord.gg/RwDtRjV


By Orb

<Banana Hammock> is a social raiding guild for late night weekend bananas.
Group: Banana Splits
Hours & Days: 
Friday & Saturday 
Pacific time: 11pm - 2am Progression: 
EP   1/8M  (AOTC) COS (AOTC) BOD 4/9 M (AOTC) Uldir 2/8 M (AOTC) Guild Info:
  <Banana Hammock> is a social raiding guild.  We are a group of players that raid with a more relaxed atmosphere. We are not a Cutting Edge guild, but we are open for players who want to push beyond AOTC and see how far we get! While we will ask for the standard logs/experience info, we value our members and we will check any new recruit to see if they make a good fit to make raiding enjoyable. Come be another Banana for our Hammock! 🙂
Looking For:
Ranged Dps Melee Dps Requirements: Please have current logs available
If interested in raiding or hanging out with us just message
B.net:  Nox#1474, Anubismerc#1882, Radjehuty#1804
Discord: nox#2686, Radjehuty#0285
 


By Valhalen

In the Deckard Cain Meta Tier List made by @Oxygen, @MagikMurlok asked if someone could compile a list of Heroes that have strong self-sustain that can be viable in matches that features no Supports. I decided to help.
I ended making a list of all non-Healer Heroes that have any form of self-healing. Took me around 6 hours to compile every single nook and cranny (with all the revisions and edits), so here it is! I hope this help. Any feedback is welcome.
I've also included a suggested build for each character to use in the event that there is no Healer in the team, aimed at maximizing survivability.
Special thanks to @ExorionAether for the help with talents and Heroes I missed, forgot or did not include originally for other reasons.
Heroes are organized in alphabetical order. Press the "reveal hidden content" button to reveal the lists.
 
MELEE ASSASSINS
RANGED ASSASSINS
BRUISERS
TANKS
SUPPORTS
TOP 10 BEST PUBSTOMPERS WITHOUT HEALER AID
Fenix: as long his Shield doesn't drop completely, he has one of the most powerful lane presences in the game, essentially having two healthbars. And if losing his Shields he can simply retreat and let them replenish again. Just be careful with hard engages, stuns and damage-over-time (as each tick will put Shield Capacitor on cooldown). Malthael: ridiculous sustain that allows him to 1v2 or even 1v3 under the right circumstances. Make sure to hit as many opponents as possible with Basic Attacks to maximize his sustain. Dehaka: incredibly sticky and slippery, with a global presence that allows him to engage and disengage at ease. His trait combined with Adaptation makes him really hard to kill. Blaze: powerful lane presence and one of the best self-sustains in the entire game. Diablo: his recent rework made him absurdly resilient, with a self-sustain that can surpass Blaze's under the right circumstances. Sonya: still one of the strongest solo laners in the game, with reliable self-sustain, great damage overall, and strong engage potential. The Butcher: with a high risk, high reward gameplay style, he can become unkillable, but requires a really strong frontline to keep him well protected, as well at least one backline Hero that can harass enemies at long range. Medivh: with a very versatile kit, he can provide damage, mobility, vision, crowd-control and most importantly, damage immunity and healing. ANY team without a Healer greatly benefits from Medivh. Thrall: very strong on really long matches, as his most powerful quest talents require a lot of farming. At the endgame he deal eye-watering damage while healing for huge chunks of health. Illidan: with his passive healing, he is a no-brainer. He can easily harass the backline and disengage, forcing the enemy team to waste cooldowns and allow the allied team to retaliate. THE TOP 5 BEST SELF-SUSTAIN TEAM COMBINATIONS
Stitches, Sonya, Kel'Thuzad, Kael'thas, Medivh. Garrosh, Stitches, The Butcher, Kel'Thuzad, Medivh. ETC, Blaze, Fenix, Kel'Thuzad, Medivh. Johanna, Cassia, Raynor, Fenix, Medivh. Johanna, Blaze, Sgt. Hammer, Li-Ming, Medivh.