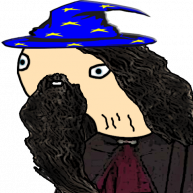 ---
Recently Browsing

0 members

No registered users viewing this page.

Similar Content

By Ser3nity

Safety not Guaranteed is an English speaking Alliance raiding guild on Emerald Dream. We raid 3 times a week and are mainly focused on mythic raiding.
Current Progress:
6/10M Nathria
Recruitment:
We're currently recruiting the following classes for Shadowlands:
Ranged DPS: Mage, Druid
Melee DPS: DK
Healers: None
Our raiding schedule is:
- Thursday: 20.00 - 23.00 (server time)
- Monday: 20.00 - 23.00 (server time)
- Tuesday: 20.00 - 23.00 (server time)
Apply here: https://safetynotguaranteed.wixsite.com/guild
Even if we are not actively recruiting your class, we will consider any exceptional applications.
About us:
Safety not Guaranteed (SnG) was initially formed by a small group of friends in early MoP, raiding 10man heroic. Later during the expansion we expanded our roster to a 20man team, where we cleared SoO mythic as a guild. Many of us have been playing together since as early as WotLK, and have friendships with each other that extend outside the game as well.
Our goal ever since the guild was formed has been to progress through content at a steady pace without hardcore hours, while having a good time. We aim to clear each tier before the next one is released, and have managed to maintain a steady raiding roster throughout the years, clearing most mythic content throughout all expansions, and finishing Ny'alotha with 12/12M cutting edge.
What we offer:
A structured mythic raiding team and raiding times. We start invites 19:45 and begin to clear trash so we can have the first pulls at 20:00 A steady guild with a good community and good guild atmosphere. You may encounter some trolling during your stay. A focused attitude during progression, and relaxed attitude during farm content. We like to chat and have fun, but focus during difficult content. A desire to raid. We often run an extra raid day on the 1st week of a new raid tier. This is 100% optional, but most people are excited to get into a new instance. Additionally we often run some sort of alt raids on the weekends (100% optional), and do a lot of mythic+ content within the guild.
What we want from you:
Attendance. We expect a minimum of 80% attendance, though most of our raiders have near to 100%. We run a small roster to minimize rotation, and want to be able to rely on you. Commitment. We don't want someone who is looking to join, get geared and then leave. We have a 2-3 week trial period during which we will control gearing while we get to know you. Honesty. If you're having problems within the guild, or have real life issues, we'd like to hear rather than you just disappearing. Talk to us. Be prepared! This means reading up on new fights, having consumables (flask, pots, food, runes), gemming and enchanting properly, and being on time! Communication. We want you to know how to communicate both verbally and in writing. We have a guild Discord we use for our raids and other games! Raiding awareness. We want you to not stand in fire, unless it's required... Progression oriented attitude. Everyone makes mistakes, but learning is part of progression, so we value people who continue to improve over time. Understanding. Sometimes, things don't always go smoothly. We may hit a wall on a specific boss for a while, or you may have to sit for someone else during a progression raid. This is part of mythic raiding. We try to treat everyone fairly, and are open to feedback.
For more information you can add an officer to chat: Joana#2806, Kitty#2896, Menetherin#2691, Cabbageman#21462
Or visit our website: https://safetynotguaranteed.wixsite.com/guild


By JusticeGlory

Hey. I'm Justice, GM of <Indomitus> on Horde Draenor EU. <Indomitus> is a recently made guild born from the ambition and devotion of progression focused players. We have a strong core of players with Mythic backgrounds and we are eager to try for Cutting Edge in Shadowlands and so we formed <Indomitus> to have that Mythic progression focus. We're currently 10/10 HC and 2/10M and looking for more people so we can jump further into Mythic Castle Nathria. Our current goal is to clear as many Mythic encounters as possible this tier whilst building a strong and stable roster for the next and future tiers so we can push progression early.
Additionally, we're also looking for fun players who focus on Mythic+ or even just socialising. As we're a relatively new guild now is the perfect time to join to help shape the future of the guild and become an integral part of it.
[Raiding Schedule]:
Tuesday 8pm - 11pm realm time
Thursday 8pm - 11pm realm time
[Recruitment]:
• Warrior DPS
• Ranged DPS
• Healers (with DPS OS preferred)
[Requirements]:
• We have a set of guild rules on our discord that cover the usual things you'd expect to see, e.g. no toxicity, hate speech or harassment, being a good team player and things like that.
• We have a set of raiding rules on our discord that cover things like researching encounters, knowing your class and being proactive in improving, being reliable and punctual and having a microphone.
If you are interested in joining and would like to chat to get more information please contact me or one of our officers with the below details:
JusticeGlory#1448 (Discord)
Justice#2530 (Bnet)
Cera#9800 (Discord)
Cyphron#2949 (Bnet)


By Athlios

GUILD INFORMATION:
Guild name: Gordian Knot
Faction: Horde
Realm: Draenor (EU)
Realm Type: Normal - PVE
Current progress: Castle Nathria 3/10M
Raid days: Wednesday, Sunday, Monday
Raid times: 20.00-23.00 CET
Website: https://gordian-knot.eu/
(Full application details on website)
RECRUITING FOR RAIDING:
High Demand
Hunter: Marksmanship Mage: All specs Priest: Holy & Shadow Shaman: Restoration Warlock: Affliction Medium Demand:
None at the moment Low Demand
Druid: Balance Also, in order to be able to join our main team straight away, you need to meet the requirements for our current progress, which are around 200+ item level equipped.
We are also open to discuss a possible merge and get a smaller group or guild that is struggling to get their raids going, or that they want to advance to the next level. Most of us are versatile people and we can possibly reroll to achieve a good composition after a merge.
Any social and friendly person who wants to join us for kicks and giggles is welcome. Just poke any of our officers online and you will get an invite for a social spot (no raiding spot).
ABOUT US:
Gordian Knot is a semi-hardcore raiding guild that consists of experienced raiders with some of them having raiding experience as far back as Vanilla.
We are a friendly group who enjoys World of Warcraft and loves raiding. We have fun and joke around but when bosses need to go down then all is serious! We wish for all our members to enjoy the game as much as we do and we expect raiders to maintain a 80% attendance per month.
We also enjoy a variety of other activities such as running a lot of Mythic+ dungeons doing alt-runs, achievement runs etc.
We generally aim to push Mythic+ to get +15 keys done for the weekly chests. We do this in spirit to help everyone in the guild getting their highest possible gear reward from their weekly cache (socials included).
There are a few things we hold in high value but above else we value friendliness and politeness towards guildies and other players and skilfulness when it comes to the more serious parts of the game.
CURRENTLY:
We raid 3 nights a week, Wednesdays, Sundays and Mondays, from 20:00 till 23:00 server time.
Although we are a 20-man guild, we usually run an extra group in order to get more people to experience the joys of raiding, help new raiders learn the Knot's way to down bosses and gearing up. Usually, these runs happen on Saturdays. Also, every Friday and sometimes Thursdays too, we're on RBGs killing alliance scums or on other in game activities!
Our current guild progress is 3/10 in Castle Nathria mythic, and we're focusing on getting further Mythic progress in Shadowlands. Our aim is to always progress as much as possible but also to have a relaxed and fun atmosphere at the same time!
If you're interested in joining Gordian Knot, please fill in our application form, located at https://gordian-knot.eu/apply/, or join our discord https://discord.gg/FVR8HPB, alternatively please whisper one of our officers:

On Bnet:
Leleko - Leleko#2235
Narweena - Sephyra#2517
Tia - Tialha#2798
Kholyo - KQ111#2177
On Discord:
Leleko - Leleko#7934
Narweena - Narweena#7029
Tia - Tia#7280
Kholyo - Kholyo#3254
PS. We're always open to group applications or guild merging discussions.
We are also open and welcome social applications.