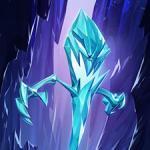 ---
Recently Browsing

0 members

No registered users viewing this page.

Similar Content

By positiv2

This thread is for comments about our Subtlety Rogue Shadowlands Leveling Guide.


By Vlad

This thread is for comments about our Legendary Priest Control Naxx Deck.


By Krazyito

I was wondering if we could organize the forums a little (specifically the guide comments forum).
When I go into there specifically i go through a whole list of topics, most of which are unread and are sorted by newest post.
I propose that multiple sub-forums are made, specifically for guide comments at least, Not sure if other forums need a little organization, that include a section for:
Boss Guides - (and/or by instance) Class Guides Event Guides etc.... With this it would at least help people navigate to a specific guide or to check if there are new comments on some of the boss guides.Hope this helps.