Icy Veins Podcast #10 - There's Still Hope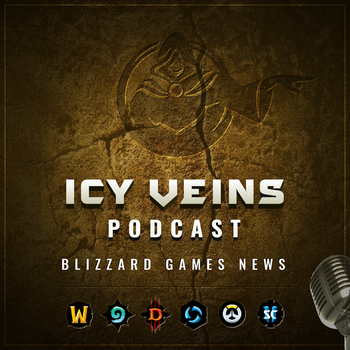 In this episode:
[00:03] Hearthstone: balance changes, ranked play changes, year of the Mammoth pack
[00:13] WoW: BfA pre purchase and alpha details, player dings 60 killing boars
[00:23] Overwatch: Year of the Dog CTF and skins, PTR balance changes
[00:29] Diablo: season 13 details and Haedrig's Gift
[00:35] Heroes: Maiev available, brawl, opening moves series complete
[00:39] StarCraft 2: live on Icy Veins!
[00:43] General: Activision Blizzard earnings, Icy Veins recruiting writers, WarCraft III remastered?
More information on the episode:
You can download the MP3 file and subscribe through iTunes or RSS.