Icy Veins Podcast #11 - ALL Blizzard Games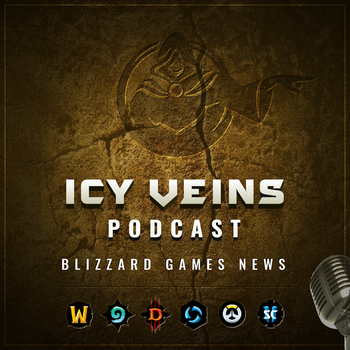 In this episode:
[00:03] Hearthstone: Year of the Raven announcements and Arena changes
[00:15] WoW: Seething Shore battleground and Zandalari druid forms
[00:21] Heroes: voice chat available and new heroes rumors
[00:26] Overwatch: Brigitte on PTR and player distribution in ranked
[00:33] StarCraft: StarCraft 2 still attracts players, what's on the site,Warcraft III Remastered?
[00:40] Diablo: Diablo 3 comming to the Nintendo Switch?
More information on the episode:
You can download the MP3 file and subscribe through iTunes or RSS.