Icy Veins Podcast #13 - Unusual Heroes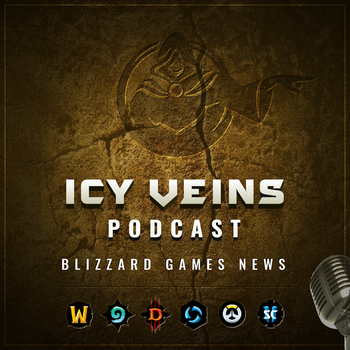 In this episode:
[00:03] Hearthstone: The Witchwood cards reveals!
[00:16] Overwatch: Archives event, Reaper buffs, "Avoid as team mate" option
[00:24] Heroes: Fenix is live (and a bit OP?), "unusual hero" announcement coming
[00:29] WoW: Stormsong Valley (and more) zone added to the beta, Xirev gets all the achievements in the game
[00:33] StarCraft 2: Support Nation Wars, Fenix is a gift for all
More information on the episode:
You can download the MP3 file and subscribe through iTunes or RSS.