Icy Veins Podcast #4 - Diablo seasons are fun too!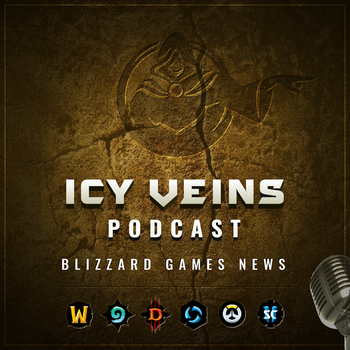 In this episode:
[00:04] WoW: Antorus dates, world PvP changes, patch 7.3.5
[00:13] Diablo: Season 12, and what are seasons?
[00:23] Hearthstone: Expansion date, death knights removed from arena
[00:29] Heroes: Alexstraza is live, details on performance based MMR, bundles for gems only
[00:39] Overwatch: Moira is on PTR, free to play week end, videos from BlizzCon
[00:46] General news: StarCraft 2 is free to play!
More information on the episode:
You can download the MP3 file and subscribe through iTunes or RSS.