Icy Veins Podcast #9 - esports... esports everywhere!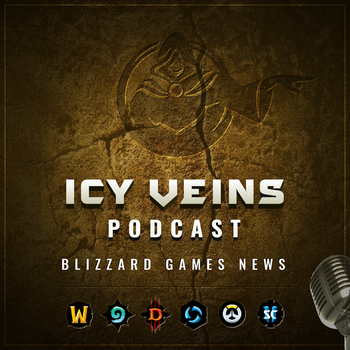 In this episode:
[00:03] Hearthstone: HCT World Championship, Tavern Brawl: Hall of Champions
Matches to watch:

Surrender vs Shtan Udachi QuarterFinal Game 4
All of Sintolo vs Fr0zen Quarterfinal

[00:15] WoW: Legion epilogue, world scaling and Recruit-a-friend XP, Uuna
[00:26] Overwatch: Overwatch League begins!, new items in regular loot boxes
Matches to watch:

LA Valiants vs London Spitfire from January 21st

[00:38] Heroes: Opening Moves series, meta tier list, Heroes of the Dorm 2018
[00:45] Diablo: Druid class rumors, Bone Ringer bug fixed
[00:50] General: StarCraft 2 section (almost) live on Icy Veins!
More information on the episode:
You can download the MP3 file and subscribe through iTunes or RSS.