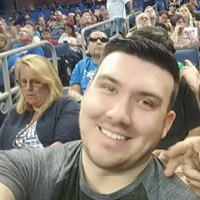 [US-Gul'dan][H] Shady Shenanigans 10 man night time raids
Started by Kenpachie,

---
Recently Browsing

0 members

No registered users viewing this page.

Similar Content

By joat

Who We Are
Tequila Sundown is a mythic raid team formed within the <Karma Horde> guild on US-Stormreaver. Lead by a husband/wife team with high-level raiding experience dating back to WotLK, we're a "positively determined" progression team that maintains a light-hearted atmosphere while tackling mythic difficulty content. We're mature adults with jobs and family seeking like-minded players who have a passion for the game but want to avoid the needless angst or drama that often gets associated with progression raiding. We log on to have fun - so come have some fun with us!

A Team Within a Community
Our raid team is one of three within the larger guild of <Karma Horde>, which was formed back during WotLK. As such, the guild and Discord are very active and social. There are always people around online and in-game. The community atmosphere is welcoming and friendly to players of all levels. The guild enforces a Code of Conduct that has zero tolerance for hate/offensive speech.
We are always looking to add players with a friendly personality and lots of passion for the game. We want players who are going to log in on non-raid nights and be down for all the other things we're into: pushing mythic+, doing world quests, PVP shenanigans, achievement hunting, hyper-competitive fishing.. there's so much to do and so many ways to enjoy the game. This is our favorite hobby and we'd like to play with you if it is yours, too.

Progression Goals
We are currently 2/8M, 8/8H Uldir.
We strive for a fun environment that takes the challenges of mythic seriously and giving the content the respect it deserves. Our aim is, as all mythic teams, full clear of content but with always keeping the friendly spirit of camaraderie alive. Performance matters, but so does staying positive and finding the fun in the difficulty of a raid. We do not require mythic raid experience to join our team but we do expect mythic-level dedication and accountability from all of our raiders. You must be able to take constructive criticism and have ownership over your level of play, and be willing to put in the effort to be a contribution to the team.

Raid Days/Times
Our mandatory raids are:
Tuesdays 8:45pm PT - 11:45pm PT
Thursdays 8:45pm PT - 11:45pm PT
Optional:
Sundays 8:45pm PT - 11:45pm PT
Sundays are for farming the previous raid difficulty.

Recruitment Needs
Looking for players in the following roles who are able to contribute immediately. AOTC/370ilvl. No catch-ups/re-rolls.
Tank: Anything but a Prot Paladin.
DPS: Ranged DPS preferred. Flex healing spec a bonus.
Healer: Resto Druid, Resto Shaman, MW Monk, Disc Priest.
Interested? Next steps: 
Please check out our team's wiki on the <Karma Horde> subreddit.
Read the Guild Code of Conduct
Complete and submit a New Raider Application
Join the guild's Discord server
Add the Raid Leaders on bnet:  joat#1832 & vilion#1387
Looking forward to hearing from you!


By Orb

<Banana Hammock> is a BFA social raiding & M+ guild for late night weekend raiders.
Hours: 11pm-2am (Pacific) Saturday & Sunday  for progression raids
Progression: 8/8 N 7/8 H
Raiding Goal:  To reach AOTC each tier and to do mythic raiding if we can. 
Looking for:  
1 Healer 1 Hybrid(Dps/Heals) Ranged DPS  If interested in raiding or hanging out with us just message
B.net:  Nox#1474, Anubismerc#1882, or Radjehuty#1804
Discord: nox#2686


By Aakasha

#ABOUT US:
<The Blood Of Heroes> is an Argent Dawn (EU) Mythic raiding guild with a 14 year old history that began in Vanilla.
Our pillars are our players.
Our goal for Battle for Azeroth is to balance Real Life and raid progression. We aim to conquer all of World of Warcraft's Dungeon and Raid challenges in an adequate time-frame.
Our environment allows our players to improve themselves by giving them many opportunities and goals, constructive feedback from seasoned raiders or assistance where is needed. We embrace the diversity that accompanies our multi-national roster and encourage communication and interaction whenever possible.
#CONCERNING MYTHIC RAIDING:
Thursdays 20:00-23:00
Sundays 20:00-23:00 Game Time!
Tuesdays 20:00-23:00
1. Efficiency
2. Competitive Atmosphere
3. Relaxed Attitude
What is expected of our applicants:
1. Know your class and spec
2. Attendance must be 2/3 or above!
3. Preparation (consumables, add ons, TACTICS)
4. Gearing - you are expected to pursue your own gear outside raiding like M+
5. Minimum item level is >355! Minimum HoA Rank: 21
My name is Aakasha! I'm the recruitment officer and the person responsible for giving trials. You can find me online or in discord @Aakasha#1831
I expect logs, progress links and/or achievements. Your application will be considered by all officers available or if necessary discussed during a meeting. We take our job seriously - we expect you to do the same! Toxic behavior and primadonnas don't last in our roster.
We also accept social players!