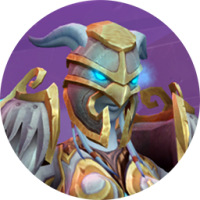 [Exodar][A] <Primal Might> Recruiting for Legion Raiding
Started by Nivalia,

1 post in this topic
Create an account or sign in to comment
You need to be a member in order to leave a comment
Sign in
Already have an account? Sign in here.
Sign In Now
---
Recently Browsing

0 members

No registered users viewing this page.

Similar Content

By Ergunk

Stinki Monki Finger (SMF), formed 28th April 2005, was the longest standing raiding guild on Hellscream. On Dec 15th 2016 we made the decision to transfer our guild to Tarren Mill in search of new opportunities and secure a strong future for the guild and its community. We have been around to see all of Vanilla, Burning Crusade, Wrath, Cataclysm, MoP, WoD & now time for Legion.
We always strive for a nice and relaxed atmosphere within the guild and always show optimism for killing future bosses.

Stinki Monki Finger is currently searching for:
Tank, especially a Prot Pala. With our Main Tank stepping down we are looking for a dedicated Tank!
Hunter
And exceptional range dps

Strong applications from all classes/roles will also be considered. This means Melee aswell, so dont be afraid to drop by! :)

We require you to have previous experience at raiding Heroic or Mythic mode content and be available for atleast 2-3 raids per week.

Current progress
7/7 M, 1/3 M, 3/10 M

Main raid schedule:
Wednesday 20:00-23:00
Sunday 20:00-23:00
Monday 20:00-23:00

We are also organising Mythic dungeons and social raids outside of main raid times and there is a possibility of an Alt Raid.

We have been a guild since Vanilla and known each other for over 10 years. Our goal is to always aim for the highest difficulty while raiding in a relaxed atmosphere. We keep in contact with each other through various games and you will definitely feel the guilds comradeship when playing with us.

If you have any questions feel free to contact Finesse or Ergunk#2122 for a chat.

Kind regards,
Ergunk
http://stinkimonkifinger.co.uk


By Stein

Disorganized is a mythic raiding guild on Ravencrest, alliance. The guild was founded by five real life friends going into Legion, with the clear goal of overcoming mythic content while relevant on a 2 raid/week basis. We have played since vanilla, most of us clearing all of the content while it was current and achieving titles such as 'Immortal', 'Hand of A'dal', 'Hellscream's Downfall' etc.

Given the nature of the guilds leadership being real life friends, it is safe to say that we have a very stable guild management. Beyond the officers we have added several players from our past raiding to the roster. So a great deal of the core have known each other and raided together for many years.

We have established a strong core in the guild by now, but are still building roster in a few spots. Currently these are:

DPS – preferably range dps, but will consider melee.
Healer – preferably Holy Paladin, Mistweaver Monk or Restoration Shaman. But will consider other classes aswell.

Our progression so far is:

Emerald Nightmare: 7/7 M
Trial of Valor: 3/3 HC*
Nighthold : 3/10 M


* As we had to first build up our numbers in Legion before we could start mythic progression we have not had any pulls in ToV mythic simply because of time constraints which is why this sits idle at 3/3 HC for the time being.
Raid time:
We raid Wednesday and Sunday at 20:00 - 23:00 server time, with possible extension of 20ish minutes if close to an important kill.

Outside of raids we have an active player base that are participating in various activities such as Mythic+ runs, occasional alt/social raids that are optional of course and then a lot of social banter in guild chat and on Discord.

Make sure to visit our guild website, which also holds our application form at: http://do-guild.enjin.com

For more information feel free to contact one of our Co-GMs in game - Elessi (Hawkins#2424) or Kanyeah (Riggs#2962).


By Wingria

<OVERLOAD> - Darksorrow - 7/7(M) 3/3(H) 5/10(H)
RAID SCHEDULE
Tuesdays & Thursdays: 20:00 – 23:00
Currently Recruiting: 
Ranged DPS - Mage/Warlock/Priest/Shaman
Healer - Shaman/Priest
ABOUT US
The guild is formed by experienced raiders with a varied, hardcore-raiding background. We strive to obtain steady realm progression. And we aim to create an active and friendly atmosphere whilst doing so. Since Legion the guild has undergone a revamp through new leadership; the change was needed as we found it hard to balance being casual whilst trying to stick to a strict raiding timetable.
Upon joining Overload, players who are interested on staying as a social member will be given membership rank. Players looking to apply for a raiding spot will undergo a 2 week trial period where their performance, attitude, readiness and playstyle will be evaluated using Warcraft Logs and WoW Armory.
Every player matters!
It's about us as a community! We want everyone to be and feel a big part of the guild, no matter what level or guild rank. Our current officer team includes, Calamity (Guild Master & Raid Leader) Aggravating (Theory-Crafting/Raider Evaluation & Strategy) and Wingria (Guild Management/Website/Loot Master & Logs). Officer meetings take place every Monday evening. Any idea's suggestions, concerns or issues can be brought up and discussed with an officer to be added to the agenda for these meetings.
A life outside WoW
We fully understand that players can't play WoW 24/7
(as much as some of us try!)
The gaming experience should be a arranged around your every day habits and commitments. World of Warcraft should help provide relief to players from every day stress and worries; not adding to them. This is why our raid times are tailored to Tuesdays and Thursdays only. What we expect from our Raiders is to attend the raids 15 minutes prior to the time stated, informed, organised, and gear optimised for the encounter. If a player cannot make the raid they are expected to give plenty of notice on the AFK thread on the forum or by contacting an officer directly.
Interaction amongst members!
Overload is more than a place for raiding. We are a community of friendly players who enjoy long hours of awesome gaming. Being friendly and polite towards ALL players is very important to us and an essential part of being an Overloader. We want everyone to be comfortable and enjoy their game time; regardless if you are a raider or social member.
Do you think you have what it takes to be part of Overload?
Apply now HERE and head over to our Forums. 
We look forward to welcoming you in Legion!