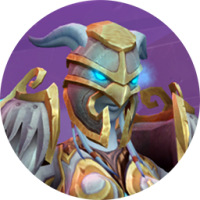 [Exodar][A] <Primal Might> Legion Raid Team
Started by Nivalia,

1 post in this topic
Create an account or sign in to comment
You need to be a member in order to leave a comment
Sign in
Already have an account? Sign in here.
Sign In Now
---
Recently Browsing

0 members

No registered users viewing this page.

Similar Content

By Syrkxion

<Subversion> 
A newly formed guild on Frostmane consisting of members from the late Spaceship which managed 6/10 HC before disbanding.

What are we looking for? 
We are looking to form our first core team for raiding, aiming for at least 2-3-9. This means we currently need 2 Tanks, 3 Healers and some DPS, however we will accept any new members as of now. All social members are welcome as well.

We hope that we can quickly clear NH with the new team and then complete curve for NH.

Raid days: 
Monday, Wednesday, Thursday - 8pm until 11pm Server time (7pm-10pm GMT)

What Else? 
Alongside raiding we also aim to help newer players, complete weekly mythic dungeons, casual PvP and just chill in a friendly and helpful environment.

Contact
If you are interested in joining, please contact either Syrkxion-Frostmane or Luan-Frostmane for an invite or more information!


By Sappora

Methodical is in search of dedicated players that are looking to push content in a semi-hardcore environment. All of our raiders try to be on a first-name basis with each other. Our raids are very fun when it comes to farm and carries, however, we do clean up when it's time for progression. When it comes to raiding we do provide benefits, paid for by selling carries. 
All-in-all we are looking for players willing to: consistently improve their performance, take responsibility, and synergize with a group of players. If this interests you, all of our info is below.
Information:
Guild: Methodical
Creation: 2013
Server: Bleeding Hollow
Faction: Horde
VoIP: Discord
Raids:
Raid Progression: 7/7 M EN, 3/3 H ToV, 1/10 M NH
Raid Dates: Monday, Tuesday, Thursday.
Raid Times: 9:30P-12:30A EST (Be online by 9:15P)
Benefits:
Spirit Cauldrons
Potion Program
Extensive Raid Repairs
Recruitment:
Those that are low we are not in need of but will trial, those medium and high are in need!
demon (hunter)    medium
druid (restoration)    medium
monk (dd)    high
paladin (retribution)    high
priest (dd)    high
warlock    high
If interested please contact one of the players listed below we can give information about: Bleeding Hollow, Methodical, and our raids. 
Contact Info:
Merkshow#1993 (GM)
Sappora#1724 (Recruitment)
Franny#1457 (Officer)
Borlax#1380 (Officer)


By Stein

Disorganized is a mythic raiding guild on Ravencrest, alliance. The guild was founded by five real life friends going into Legion, with the clear goal of overcoming mythic content while relevant on a 2 raid/week basis. We have played since vanilla, most of us clearing all of the content while it was current and achieving titles such as 'Immortal', 'Hand of A'dal', 'Hellscream's Downfall' etc.

Given the nature of the guilds leadership being real life friends it is safe to say that we have a very stable guild management. Beyond the officers we have added several players from our past raiding to the roster so a great deal of the core have known each other and raided together for many years.

We have established a strong core in the guild by now, but are still building roster in a few spots. Currently these are:

DPS – preferably range dps, but might consider another melee or two.
Healer – preferably Holy Paladin, Mistweaver Monk or Restoration Shaman.

Our progression so far is:

Emerald Nightmare: 7/7 M
Trial of Valor: 3/3 HC*
Nighthold : 3/10 M


* As we had to first build up our numbers in Legion before we could start mythic progression we have not had any pulls in ToV mythic simply because of time constraints which is why this sits idle at 3/3 HC for the time being.

We raid Wednesday and Sunday at 20:00 - 23:00 server time, with possible extension of 20ish minutes if close to an important kill.

Outside of raids we have an active player base that are participating in various activities such as Mythic+ runs, occasional alt/social raids that are optional of course and then a lot of social banter in guild chat and on Discord.

Make sure to visit our guild website, which also holds our application form at: http://do-guild.enjin.com

For more information feel free to contact one of our Co-GMs in game - Elessi (Hawkins#2424) or Kanyeah (Riggs#2962).