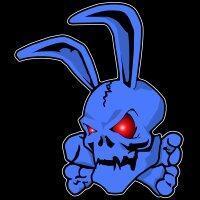 [H] [Spirestone] <Reavers> LF Active Raiders.
Started by Wulfshark,

---
Recently Browsing

0 members

No registered users viewing this page.

Similar Content

By Stan


You can visit the Barber Shop and change your skin color for 300 Gold and 54 Silver in Battle for Azeroth.
The option to alter your skin color is only available to older races and the four Allied Races right now on Battle for Azeroth Alpha. We tried Humans, Orcs and Void Elves. All races could change their skin color for 300 Gold and 54 Silver.

We noticed that Dark Iron Dwarves and Mag'har Orcs were not able to change their skin color in the Barber Shop for now. The option wasn't there. Hopefully, it's just a bug that will be fixed in a future build, because both Allied Races just became available for playtesting on Alpha.



By joat

Who We Are
Tequila Sundown is a mythic raid team formed within the <Karma Horde> guild on US-Stormreaver. Lead by a husband/wife team with high-level raiding experience dating back to WotLK, we're a "positively determined" progression team that maintains a light-hearted atmosphere while tackling mythic difficulty content. We're mature adults with jobs and family seeking like-minded players who have a passion for the game but want to avoid the needless angst or drama that often gets associated with progression raiding. We log on to have fun - so come have some fun with us!

A Team Within a Community
Our raid team is one of three within the larger guild of <Karma Horde>, which was formed back during WotLK. As such, the guild and Discord are very active and social. There are always people around online and in-game. The community atmosphere is welcoming and friendly to players of all levels. The guild enforces a Code of Conduct that has zero tolerance for hate/offensive speech.
We are always looking to add players with a friendly personality and lots of passion for the game. We want players who are going to log in on non-raid nights and be down for all the other things we're into: pushing mythic+, doing world quests, PVP shenanigans, achievement hunting, hyper-competitive fishing.. there's so much to do and so many ways to enjoy the game. This is our favorite hobby and we'd like to play with you if it is yours, too.

Progression Goals
We are 6/11 Mythic, Heroic AOTC Antorus progression.
We strive for a fun environment that takes the challenges of mythic seriously and giving the content the respect it deserves. Our aim is, as all mythic teams, full clear of content but with always keeping the friendly spirit of camaraderie alive. Performance matters, but so does staying positive and finding the fun in the difficulty of a raid. We do not require mythic raid experience to join our team but we do expect mythic-level dedication and accountability from all of our raiders. You must be able to take constructive criticism and have ownership over your level of play, and be willing to put in the effort to be a contribution to the team.

Raid Days/Times
Our mandatory raids are:
Tuesdays 8:45pm PT - 11:45pm PT
Thursdays 8:45pm PT - 11:45pm PT
Optional:
Sundays 8:45pm PT - 11:45pm PT
Sundays are for farming the previous raid difficulty.

Recruitment Needs
Healer: We need to add a healer to our core. Holy Paladin preferred.
DPS: We are looking for DPS with the gear/experience to contribute immediately. Will consider all specs but we currently lack a dedicated Mage, Elemental Shaman, and Windwalker Monk. Bonus points for good healing offspec. 

The Nitty Gritty
If you're intrigued, please check out our wiki on the <Karma Horde> subreddit. This will give you a deeper dive into the raid team:
https://www.reddit.com/r/FTH/wiki/tequilasundown

Contact Us
You can reach us on bnet: joat#1832 & lambkill#1856
or Discord: joat#1832 & saever#4432


By NathyrallinAV

Guild Name: Atrum Veneficus
Faction: Horde
Realm: Draenor EU
Realm Timezone: CET (GMT+1)
Hello, we are a casual raiding guild that is looking for skilled, dedicated and mature players in order to empower our raiding team. We aim at progression without losing the element of fun during the raid, since progression alone isn't what we want. We are looking for people for the upcoming Battle for Azeroth content and our current 20+ man mythic team.
Current raid schedule: Mythic Antorus - Monday and Thursday, 20:30 - 22:30
                                            Heroic Antorus - Wednesday, 20:00 - 23:00
What we expect from you:
 - Good raiding experience
 - Gear of 955 item level, fully and properly gemmed and echanted
 - Performance that corresponds with your item level
 - Be prepared for the raid with tactics and consumables (for that rare occassion that they won't be distributed by the guild)
 - Have and be able to use Discord - use of microphone is strongly suggested
 - Mature attitude - drama is not tolerated; be able to handle raid mechanics / combat related suggestions and/or criticism
Openings:
High Demand: Enhancement Shaman, Elemental Shaman, Moonkin Druid, Shadow Priest, Windwalker Monk Medium Demand: Retribution Paladin, Warlock, Fury/Arms Warrior, Feral Druid, Frost Deathknight Every player that meets our requirements and would like to join will be considered.
If you're interested in being a part of Atrum Veneficus, you can visit us on
https://discord.gg/ww5u5a7 
or poke us ingame:
Nathyrallin (Veevee#2738), Uglyfella, Blubellé, Fluffycookie, Kattè, Nelltem
See you ingame!