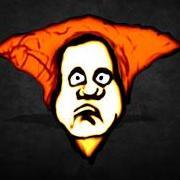 [Magtheridon][A] <Sandbox Tigers> (7/7 N 7/7 H 3/3 N)
Started by Nobbykinz,

---
Recently Browsing

0 members

No registered users viewing this page.

Similar Content

By chizuko

We're currently on a raid break until BFA launches. Trial periods will commence during the first raid tier of BFA

The Shadowstalkers are looking for dedicated members to join our raid team!
Recruitment is currently OPEN. We will consider any strong applicant!
We are a raiding guild with a long history on Argent Dawn, We are currently seeking new raiders to help us push our progression in BFA and aim to raise our rank as high as we can!
Current progression is 10/11 mythic Antorus
6/9 mythic Tomb of Sargeras
10/10 mythic Nighthold
3/3 mythic Trial of Valor
7/7 mythic Emerald Nightmare
About your trial:
- You will remain a trialist for around two raid lockouts to allow us to get a feel for you as a player and see how you fit and preform.
- We want trialists to join the guild during their trial period to see how they fit socially as this is an important part of our guild.
About our raids:
- We raid Sunday, Tuesday and Thursday 19:50 until 23:00 server time.
- We expect raiders to maintain good attendance.
- We expect raiders to keep us informed if they can't attend a raid.
- All raiders must be willing to use voice chat and speak English.
You can find our Wowprogress page at:
[http://www.wowprogress.com/guild/eu/argent-dawn/The+Shadowstalkers]

You can find our Warcraft Logs page at:
[https://www.warcraftlogs.com/guild/id/3311]

You can find our Discord server at: 
[https://discord.gg/AGhh8sd] 

Use our discord server to find out more information about us. 
You can apply to us on discord as well!
If you would like to discuss the guild further please poke Hucknell or any of the other officers Rugnus, Jacob, Eubert, Saltyshot, or Chleo in-game who will be glad to chat!
Feel free to add my battletag for a chat
WhiteLorne#2575


By Babblet

Location: Horde, US Connected Realms: Aegwynn, Bonechewer, Daggerspine, Gurubashi, Hakkar. 
Raiding Times: Mon/Tue 7:30 PM EST - 11:30 PM EST
 
About us:
We are former nolife raiders who now enjoy spending time outside our basements in the real world. Our total play time has decreased slightly but we still strive to meaningfully progress our characters through end game raiding. Currently we are recruiting new members to help us progress in the upcoming expansion. Join us and lets slay Dragons together!
Apply if you are:
interested in end game content; M+ Dungeons and Heroic/Mythic Raiding capable of critical thought and willing to contribute when discussing strategy a self-starter who plays to improve and keep up to date with latest theorycraft always on time and reliable  
Recruitment Status: currently recruiting Ranged DPS, Melee DPS, Healing classes.
 
Contacts/Battle Tags:
Shig#1825 (Guild Master)
Silvadine#1273 (Officer)
Discord:
Shig#8835
Silvadine#1277


By joat

Who We Are
Tequila Sundown is a mythic raid team formed within the <Karma Horde> guild on US-Stormreaver. Lead by a husband/wife team with high-level raiding experience dating back to WotLK, we're a "positively determined" progression team that maintains a light-hearted atmosphere while tackling mythic difficulty content. We're mature adults with jobs and family seeking like-minded players who have a passion for the game but want to avoid the needless angst or drama that often gets associated with progression raiding. We log on to have fun - so come have some fun with us!

A Team Within a Community
Our raid team is one of three within the larger guild of <Karma Horde>, which was formed back during WotLK. As such, the guild and Discord are very active and social. There are always people around online and in-game. The community atmosphere is welcoming and friendly to players of all levels. The guild enforces a Code of Conduct that has zero tolerance for hate/offensive speech.
We are always looking to add players with a friendly personality and lots of passion for the game. We want players who are going to log in on non-raid nights and be down for all the other things we're into: pushing mythic+, doing world quests, PVP shenanigans, achievement hunting, hyper-competitive fishing.. there's so much to do and so many ways to enjoy the game. This is our favorite hobby and we'd like to play with you if it is yours, too.

Progression Goals
We are 7/11 Mythic Antorus, Heroic AOTC.
We strive for a fun environment that takes the challenges of mythic seriously and giving the content the respect it deserves. Our aim is, as all mythic teams, full clear of content but with always keeping the friendly spirit of camaraderie alive. Performance matters, but so does staying positive and finding the fun in the difficulty of a raid. We do not require mythic raid experience to join our team but we do expect mythic-level dedication and accountability from all of our raiders. You must be able to take constructive criticism and have ownership over your level of play, and be willing to put in the effort to be a contribution to the team.

Raid Days/Times
Our mandatory raids are:
Tuesdays 8:45pm PT - 11:45pm PT
Thursdays 8:45pm PT - 11:45pm PT
Optional:
Sundays 8:45pm PT - 11:45pm PT
Sundays are for farming the previous raid difficulty.

Recruitment Needs
DPS: We are now recruiting mythic level DPS for Battle for Azeroth.

Interested? Next steps: 
Please check out our team's wiki on the <Karma Horde> subreddit.
Read the Guild Code of Conduct
Complete and submit a New Raider Application
Join the guild's Discord server
Add the Raid Leaders on bnet:  joat#1832 & lambkill#1856  
Looking forward to hearing from you!