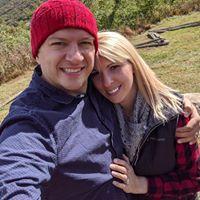 Guild: <Nevermore> [Horde] [US] [PvP] [Server: TBD] Classic WoW
By Unholyraven, in US

---
Recently Browsing

0 members

No registered users viewing this page.

Similar Content

By scotti

Hello from <Jynx>!
We are an English speaking Mythic Raiding Guild based on the EU server Kazzak. We have an enjoyable raid atmosphere for our raiders but still serious and focused towards getting cutting edge.

Current Progression
Ny'alotha (M) - 5/12 Ny'alotha (HC) - 12/12 Ny'alotha (N) - 11/12 Eternal Palace (M) - 4/8 Eternal Palace (HC) - 8/8 Recruitment
We are always on the lookout for exceptional players of any class, that said, we also accommodate social players and hold many Social and Alt raids for every guild member to participate in. If you are interested in joining <Jynx> please head over to our Discord server; http://discord.gg/jynxguild
We are specifically looking for the following classes for current raid progression:
DPS:
Mage (Fire)
Druid (Balance)
Shaman (Elemental)
Healers
Shaman (Resto)
Druid (Resto)
If you're interested or would like to apply, please go to discord.gg/jynxguild
What can Jynx offer you?
We give you the opportunity to participate in and down new raid bosses within the latest tiers. We provide help to both old and new players and allow you to progress as a potential Mythic Raider if you have proven yourself to be better than an already existing member of your respective role/class.
We also boast a strong officer team that offers support in and out of raiding hours who combined have over 15 years experience in raiding. We have different Mythic+ teams within the guild as well so you're bound to find something you love doing!
Raiding Schedule
Our raid days are Sundays & Wednesdays with invites going out at 19:45 ST and the raid ending at 22:00 ST as we are a Mythic Progression guild raiding only 2 days a week we try to keep breaks to a minimum on progress bosses.
Alongside this, we host regular Social and Alt raids for all members. 
About us
Jynx was founded by the current Guild Master and a small bunch of friends back in Wrath of the Lich King, starting with a small ten-man team and steadily grew into a large twenty-man that cleared all available content at veritable difficulties at the time. After a while, the guild decided to venture from alliance to horde back in 2018, sadly just after real-life intervened and that forced the guild to take a time out during the raid content of BOD. 
Jynx then reformed and started progressing through Eternal Palace content, since this we have gone from strength to strength and currently stand at 5/12 in the current tier.
A few things about you
Although we are always recruiting exceptional players we do expect some things in return from our raiders:
A working Headset & Microphone for those wanting to raid with us, we use Discord for all of our communications, including sign-ups; Committed players, that can raid to our Schedule; A great sense of humour, as we do like to have playful banter and jokes; There is no drama tolerance in our guild; Be a nice person - We know and don't expect everyone to get on all the time, but if you are found to be consistently causing problems, you will be removed; Come prepared to raids, this includes but not limited to; checking tactics, and correct consumables If we sound like the guild you'd like to be a part of and would like to know more about us. 
You can contact one of our officers through Battle.net for further information or through our Discord server: http://discord.gg/jynxguild
Guild Master
Emmi2014#2825 (Luairna)
Officers
Astro#21726 (Zeohn)
Sphinxxuk#2524 (Scótti)
 


By Ser3nity

Safety not Guaranteed is an English speaking Alliance raiding guild on Emerald Dream. We raid 3 times a week and are mainly focused on mythic raiding.
Current Progress:
8/12M Ny'alotha
Recruitment:
We are currently recruiting the following classes:
Ranged DPS: Priest, Druid, Warlock, Shaman, Hunter, Mage
Melee DPS: DK, Ret, Rogue
Healers: Pala, Disc
Our raiding schedule is:
- Thursday: 20.00 - 23.00 (server time)
- Monday: 20.00 - 23.00 (server time)
- Tuesday: 20.00 - 23.00 (server time)
Apply here: http://safetynotguaranteed.guildlaunch.com/
Even if we are not actively recruiting your class, we will consider any exceptional applications.
About us:
Safety not Guaranteed (SnG) was initially formed by a small group of friends in early MoP, raiding 10man heroic. Later during the expansion we expanded our roster to a 20man team, where we cleared SoO mythic as a guild. Many of us have been playing together since as early as WotLK, and have friendships with each other that extend outside the game as well.
Our goal ever since the guild was formed has been to progress through content at a steady pace without hardcore hours, while having a good time. We aim to clear each tier before the next one is released, and have managed to maintain a steady raiding roster throughout the years, clearing most mythic content in WoD and Legion with cutting edge achievements, and plan to continue doing so in BfA.
What we offer:
A structured mythic raiding team and raiding times. We start invites 19:45 and begin to clear trash so we can have the first pulls at 20:00 A steady guild with a good community and good guild atmosphere. You may encounter some trolling during your stay. A focused attitude during progression, and relaxed attitude during farm content. We like to chat and have fun, but focus during difficult content. A desire to raid. We often run an extra raid day on the 1st week of a new raid tier. This is 100% optional, but most people are excited to get into a new instance. Additionally we often run some sort of alt raids on the weekends (100% optional), and do a lot of mythic+ content within the guild.
What we want from you:
Attendance. We expect a minimum of 80% attendance, though most of our raiders have near to 100%. We run a small roster to minimize rotation, and want to be able to rely on you. Commitment. We don't want someone who is looking to join, get geared and then leave. We have a 2-3 week trial period during which we will control gearing while we get to know you. Honesty. If you're having problems within the guild, or have real life issues, we'd like to hear rather than you just disappearing. Talk to us. Be prepared! This means reading up on new fights, having consumables (flask, pots, food, runes), gemming and enchanting properly, and being on time! Communication. We want you to know how to communicate both verbally and in writing. We have a guild Discord we use for our raids and other games! Raiding awareness. We want you to not stand in fire, unless it's required... Progression oriented attitude. Everyone makes mistakes, but learning is part of progression, so we value people who continue to improve over time. Understanding. Sometimes, things don't always go smoothly. We may hit a wall on a specific boss for a while, or you may have to sit for someone else during a progression raid. This is part of mythic raiding. We try to treat everyone fairly, and are open to feedback.
For more information you can add an officer to chat: Joana#2806, Kitty#2896, Menetherin#2691, Cabbageman#21462
Or visit our website: http://safetynotguaranteed.guildlaunch.com/


By Vocino

Horde, Area 52, US
We're friendly people, and we like to play Blizzard games—usually together. We value friendship, kindness, open-mindedness, generosity, and bourbon. And World of Warcraft. Not necessarily in that order.
Mythic+ Raiding PVP with @Auth's OCD shenanigans Crafting, leveling, rabble-rousing Casual Discord banter with adult beverages If you want to have fun while not messing up other people's fun, you'll probably fit right in. You can read all about us and introduce yourself on at https://forum.strats.co/welcome.
How to join the party
Search for StratsCo on Area 52's guild finder and mash Apply Mix yourself an Old Fashioned, sip as needed Hit up @wow on Discord for an invite and someone will grab you Stay for a while: https://discord.gg/WpYhTf8
Set your game roles in the #welcome channel on Discord.
We use them to quickly put together groups for dungeons, raids, Mythic+, or simply for socializing. Check #giveaways for Blizzard Balance cards. Chat Blizzard in #blizznerds Kind regards,

Team Strats
---
A little more about us
Strats members—or strategists—have fun playing video games while not messing up other people's fun. If you're cool with that, you'll probably fit right in.
We started in 2014 and we've been hanging around together ever since. Over the years our mission has evolved from the early guild days but we've always remained a haven for adults who love gaming in an environment that doesn't involve your mom being called names.
Your ideas make it great
This guild is yours and we want to make it what you want. If you have an idea, suggestion, or change you would like to see implemented, throw up a thread. Vote for the stuff you want us to prioritize.
Strats is a labor of love and those of us working on supporting it directly appreciate your input and feedback.
Easy rules
Our number one rule is "Be excellent to each other!"
Thanks!