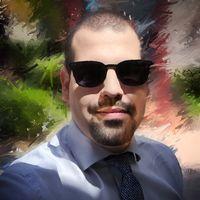 diablo 4

What do you expect for Diablo IV
---
Recently Browsing

0 members

No registered users viewing this page.

Similar Content

By Neptune

I m hyped for Diablo IV as you guys are and an cool new character idea bumped into my head which will never happen...
So whats this epic idea of mine?
Blizzard should make... REAPER A PLAYABLE CHARACTER... yes i know pretty dumb
But here comes the fun part. The story of the reaper... The reaper you are playing with has decided to left the other reapers behind and start his own life. Something like Tryael. The reaper then decided to join humans to conquer the other evils remaining in the Sanctuary, but of course the humans denied you. So you come up with a plan to tell them your good, and they believe you, somehow. That's the story of him
But now comes the Abilities and the Character design. The abilities would be pretty cool. The primary attack would be the one that Malthael has, when he attacks you in the boss fight with his small scythes. Now the othe abilities is just like's Malthael's abilities. So if you want more details, then post in the comments. I love talking about my ideas :)))


By Blurrybob

I want to know people what was not announced yet that will be announce later on. From what we know right this game will be very different from the other one in the series. Let me know what you want in this game. Me I would say a good PVP.