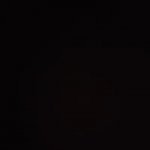 ---
Recently Browsing

0 members

No registered users viewing this page.

Similar Content

By PanPug

Hi!
I'm new here, came back to play wow after a long break.
So I headed to the PVP guide section and read some guides and noticed that in the third section of the guides which is "Racial Bonuses" the Blood Elf passive wasn't changed, it's still mentioned as a Silence. Of course the tooltip is correct thanks to the link, but the text says "Blood Elf is the best race for *spec name*, thanks to the Silence(Arcane Torrent) which is very strong. This increases the spec's crowd control kit." I just don't want others to be misinformed about that.

Since I'm new I'm not sure that his is the right place to report this, if not please tell me where should I post this and delete this post.
Thanks.


By Czkawka

Hello,
Im long time lurker on class guides, and Id like to suggest and ask if you could add numerical stat weights in class spec guides. Pawn addon config string would be perfect but just numerical values would be also great. What do you think about it?
Thank you in advance


By Damien

We have just released our first ever video guide for a raid boss:


Naturally, any feedback will be greatly appreciated!
Also, all our class guides have been updated for Patch 5.2. There may still be a few stat priorities to tweak, but we will be working on them in the next few days. Our BiS listings are not updated yet, but that will come soon.