Hodir Encounter Guide: Strategy, Abilities, Loot
Hodir is the eighth boss of Ulduar. This boss' hard mode is simply a DPS race against the clock. Do not forget to be aware of the various Raid Buffs and Debuffs as you work to optimize your Raid Composition for this encounter's mechanics!
1.
Overview of Hodir in Wrath of the Lich King Classic
Hodir is one of the four Keepers of Ulduar. This encounter involves utilizing multiple buffs and debuffs provided by the nearby NPC allies. The hard mode for this fight is somewhat unique, as it does not have a special way to activate it; it is simply a DPS race if you can kill the boss in 2 minutes or less.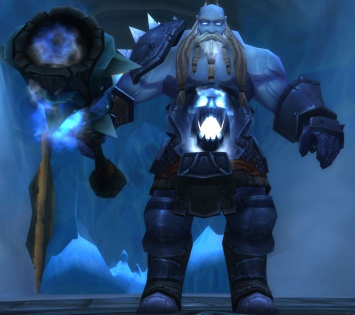 2.
Role-Specific Tips for Hodir
DPS players must maintain as much up-time in the Starlight beams as possible to meet the DPS requirements of this fight.
Ice Shards will constantly be falling during the fight. Pan your camera around so you can see where they are landing, and avoid taking damage from these if possible.
Ranged DPS will need to stand near the Toasty Fire to gain the Toasty Fire buff, giving their attacks and spells a chance to apply the Singed debuff. All ranged players will want to help quickly stack this debuff up before returning to the Starlight beam. One ranged player will need to stay near the fire to maintain the Singed stacks. Never stand directly on the fires as they will go out if the constantly falling Ice Shards hits them.
Tanks will take massive Frost damage during the Frozen Blows. Be ready with large heals and any needed defensive raid cooldowns.
Spread out to isolated areas of the room to prevent some Ice Shards from hitting multiple players or causing DPS to need to move.
You will need to constantly reposition Hodir so that the melee DPS can stand in a Starlight beam while attacking the boss. The friendly NPCs helping you in this fight will be frozen periodically by Flash Freeze. When this happens, you will want to drag the boss on top of them till they are free and begin to cast their spells again.
Frozen Blows is the main threat for you in this fight. Be ready with personal defensive cooldowns and external defensive cooldowns when this buff goes out.
It is highly recommended to wear a few pieces of Frost Resistance gear to greatly reduce how much damage you will take from the Frozen Blows. This will be much easier to do once you have obtained a decent amount of Ulduar raiding gear.
3.
Hodir Encounter Abilities
This fight starts with multiple friendly NPCs encased in blocks of ice that you mean destroy to set them free. Freeing these NPCs and keeping them out of ice is essential to meeting the DPS requirements of this encounter, especially in hard mode. you will typically start this encounter with some massive AoE on pull the quickly free all of your allies.
Keep Hodir near a

Starlight beam so the melee DPS can benefit from this damage increase. Ranged DPS will need to maintain the

Singed debuffs; typically, this is done by having all ranged players quickly stack the debuff up, then have 1 ranged player assigned to refresh it constantly.
Hodir himself will constantly afflict the raid with

Biting Cold, placing stacking frost damage over time debuff on any member standing in place. Similar to the Keristrasza encounter in The Nexus, these stacks can be prevented and dropped by moving or jumping. Hodir will also cast a similar spell,

Freeze, rooting all nearby players. Rooted players will quickly gain stacks of

Biting Cold, dealing severe Frost damage over time, and be unable to avoid any falling

Ice Shards.
Hodir will also bombard the raid with

Ice Shards, placing a large blue circle indicating where this giant icicle will land. Players will want to avoid taking this damage whenever possible, as it is quite easy to die from these in conjunction with all of the other constant raid damage. The Ice Shards land on a random player, meaning players should attempt to be as spread as possible. This will often mean that Hodir is being moved constantly, and melee DPS will need to adjust accordingly.
A few times throughout the fight, Hodir will gain

Frozen Blows, adding massive Frost damage to his melee attacks and dealing moderate Frost damage to the raid every 2 seconds for 20 seconds. During this time, it is crucial that the tank uses personal and external defensive cooldowns and is constantly topped up at all times.
Lastly, periodically throughout the fight, Hodir will cast

Flash Freeze, calling down 3 giant

Ice Shards. You will want to position yourself near one of these Ice Shards, but avoid getting hit by it as it lands. After landing, the Ice Shards will shatter and create a

Snowdrift, granting nearby players a buff that prevents them from being frozen by

Flash Freeze. This ability will, however, refreeze all of the friendly NPCs. Your DPS will need to break the NPCs out again through strong AoE or single-target damage.
5.1.
Hodir 10-Player Normal Loot
5.2.
Hodir 10-Player Hardmode Loot
5.3.
Hodir 25-Player Normal Loot
5.4.
Hodir 25-Player Hardmode Loot
Hodir is just one of the 14 encounters present in the Ulduar raid of Wrath of the Lich King Classic. If you would like to learn more about the other fights and their respective loot, please see our Ulduar Raid Hub page below.
18 Jan. 2023: Page added.
Show more
Show less