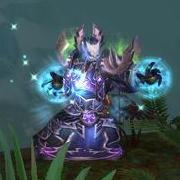 [Archived] S7 Hearthstone Basic Rogue Deck
Started by Damien,

---
Recently Browsing

0 members

No registered users viewing this page.

Similar Content

By Elodar

Hey Gang, would you mind looking at my logs and let me know where I can improve my rotation as an assassination rogue.  I notice that all of my best logs have a significant amount of Poison Bomb and I don't like praying to RNJesus.  I am hoping there are some things I can do to hit top dps.  
Here is my armory. http://us.battle.net/wow/en/character/emerald-dream/Elodar/simple.  I know my Mastery is low but lately I have had crap luck on drops.  One of the options I have to bring up my Mastery is to drop Insignia of Ravenholdt +Well Flattened Wristguards and change to Denial of Half Giants + an 890 Spellblades Gemmed Signet but Denial is a sub rogue legendary.  This brings my agility to 34248, mastery to 137%, and my crit to 28%.  I tried running this combo with the higher mastery and did not feel like I was doing more dps even though the Sims say I should.  
 
https://www.warcraftlogs.com/reports/dF3qCynDbvGrVAh6#fight=14&type=damage-done&source=186  This is one of my better logs where I think I did most thing correct.  Please look at this and let me know if there is something I am missing.


By Damien

This thread is for comments about our Jade Rogue Standard Un'Goro deck.


By Vlad

This thread is for comments about our Genji build guide for Heroes of the Storm.