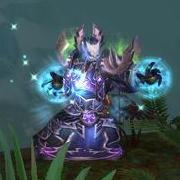 ---
Recently Browsing

0 members

No registered users viewing this page.

Similar Content

By Gnub

Been playing as 29/11/0 so far, extra crit heals is obviously good for keeping my team alive.
 
However, I never go OOM, so I want to get some more burst damage. What is the best way to make a hybrid paladin? 
Holy shock with spell power? I want to do burst damage when my heals get interrupted, so holy shock might be bad.
 
7 Prot is the bare minimum for me, Imp Freedom is so strong.
18 Prot is also very strong, extra stuns together with grenades is powerful for BGs.
25 Prot for reckoning might be the best burst damage available, you could even heal with a 2hander. But this requires alot of investment and SETUP.
 
How good is SoC for a 1hander? Spell power gear? Maybe using Thrash Blade to do melee damage while healing geared.
 
What kind of gear? Spell power or strength?


By Damien

This thread is for comments about our Dragon Hunter deck.


By Damien

This thread is for comments about our Embiggen Druid deck.