The Underbog Dungeon Guide
The recommended level range to run this dungeon on Normal is 62-66. Heroic mode will require Level 70 and the

Reservoir Key to enter.
The Underbog will take approximately 25-35 minutes to complete with an average group. This dungeon is commonly abbreviated as "UB".
In this guide, we will cover dungeon quests, the layout of the dungeon, an overview of trash mobs, tactics for each boss, loot that can be obtained, and ideal group compositions.
Before heading into The Underbog, we advise you to get all the dungeon quests related to it. To make this process easier, we have written a separate guide for the quests and their chains.
2.
The Underbog Entrance Location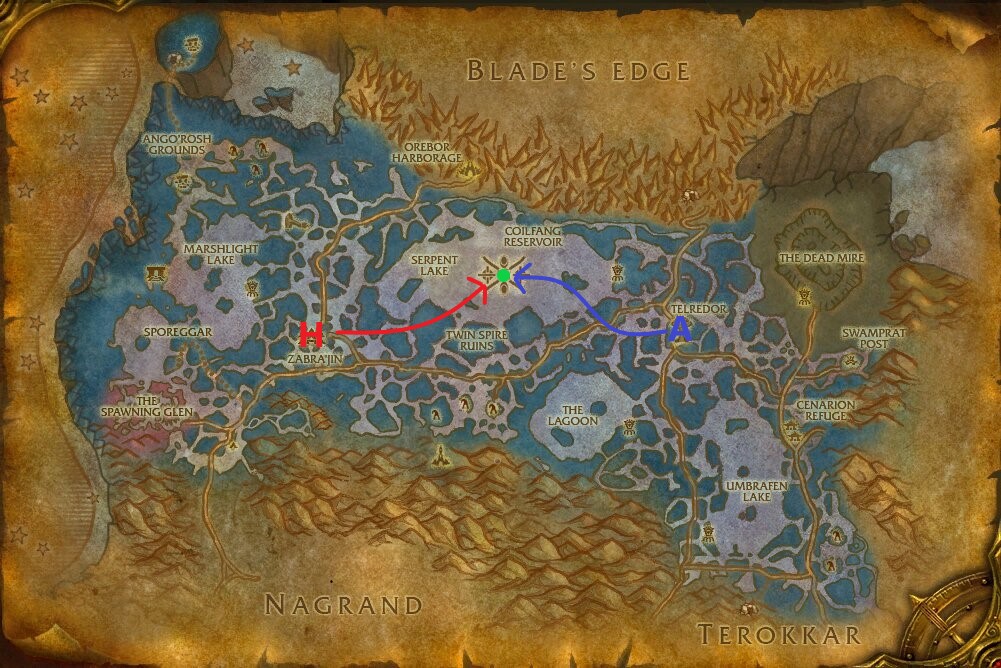 Conveniently, all dungeons in Zangarmarsh are located in one centralized location: Coilfang Reservoir. This area is in the middle of the map on the Northern side in the water.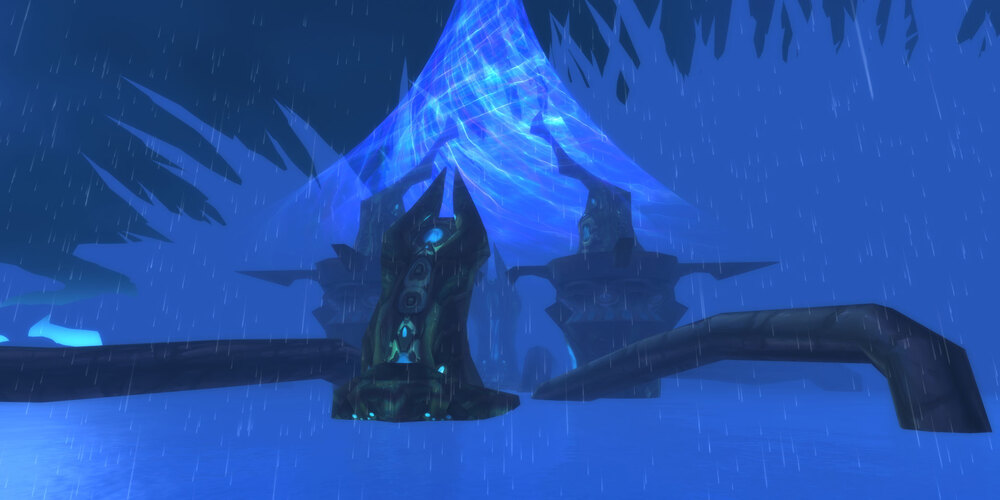 You will need to swim toward the middle of the lake until you come across the structure in the picture above. After that swim down and you will see a pipe opening, shown below, to swim through. Swim through to the other side to emerge with the summoning stone in front of you and all three Coilfang dungeons before you. The Underbog is the dungeon portal located on the far right.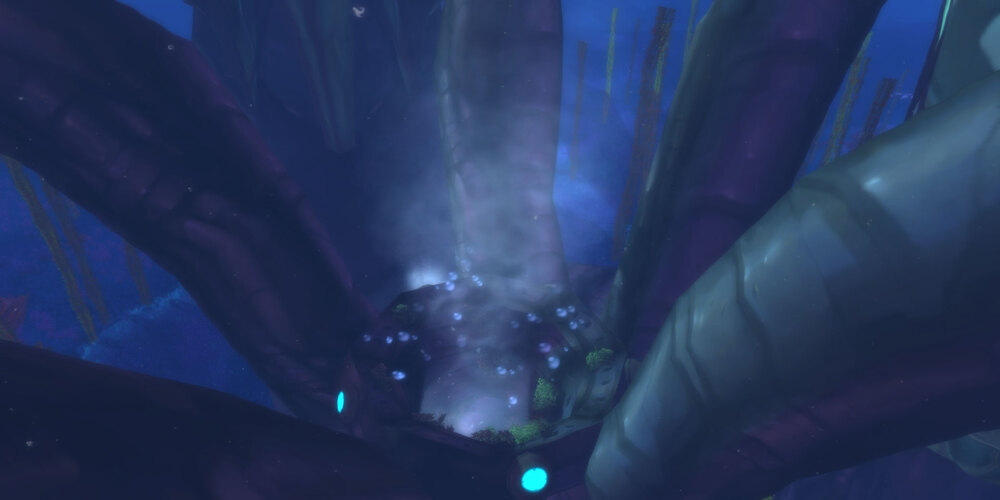 3.
Layout of The Underbog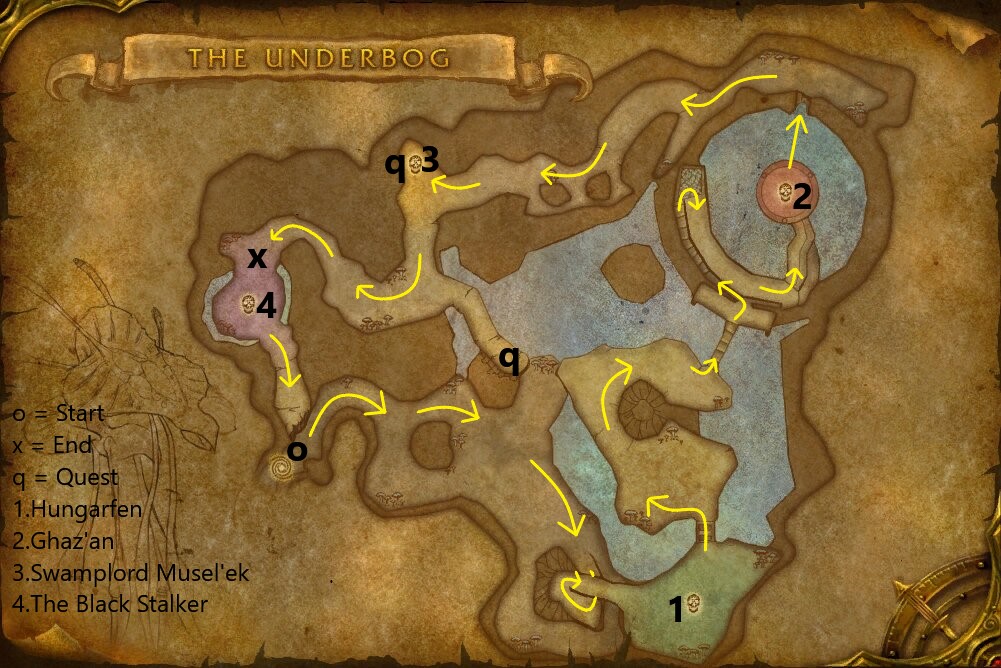 The Underbog is a fairly straightforward dungeon with only one main path to follow throughout. This dungeon offers a few side areas to explore. Follow the pathing and keep an eye out for any quest items along the way.
4.
Reputation From The Underbog
Killing mobs in this instance grants Cenarion Expedition reputation.
The majority of monsters will grant 7 reputation each.
Each boss grants 70 reputation.
A Normal run of The Underbog will give around 850 reputation.
Reputation gains in Normal stop at (5999/6000)

Friendly

, including bosses.
The majority of monsters will grant 15 reputation each.
Each boss grants 250 reputation.
A Heroic run of The Underbog will give around 2,200 reputation.
5.
Overview of Trash Mobs in The Underbog
In this section, we will briefly go over each of the trash mobs that pose a threat to you in this dungeon.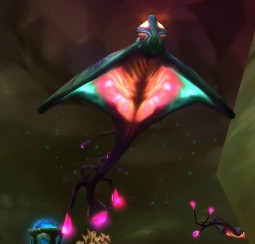 This is one of the few mobs you want to attack from the front regardless of role to avoid taking large spikes of damage.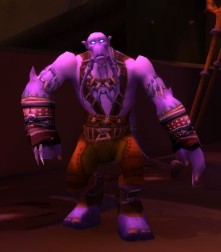 Try to keep the

Viper Sting removed as much as possible. Typically, you will want to kill these first or crowd control them to prevent as much Mana drain as possible, especially if you have no way to remove the Sting.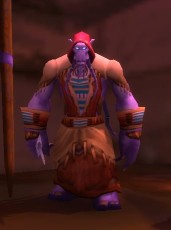 These have a very high healing output and should either be killed first or be the focus of stuns and kicks.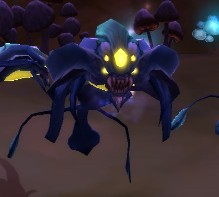 The area where these are located is fairly dense with monsters, so it is best to pull these packs back to avoid someone being feared into another pack. It is worth noting that this is a horrify affect and not a fear. Therefore, spells such as

Berserker Rage have no effect.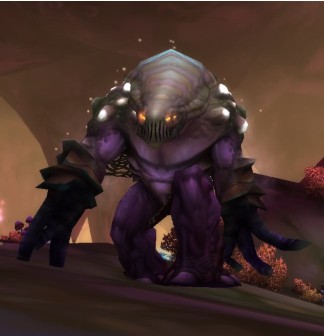 These are worth mentioning as they hit somewhat hard. Make sure to position yourself properly so you do not get knocked into other trash, the boss, or off the ledge by

Knock Away.
6.
Overview of Bosses in The Underbog
Here we will give you a full rundown of what you can expect from each of the bosses found here on both Normal and Heroic difficulties as well as the items they drop.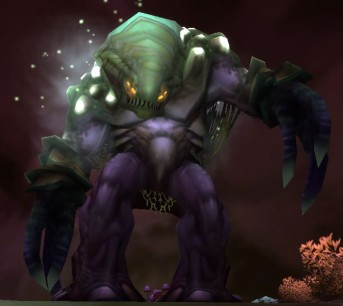 Hungarfen himself is not very threatening; the biggest threat here are the Underbog Mushrooms that constantly spawn during the fight. Be aware of your position and constantly watching the ground around you for a new mushroom spawning. When he gets low health he will start to steal life from anyone in his melee range with

Foul Spores. Either move away from him or, if your damage is high enough, simply kill him through it.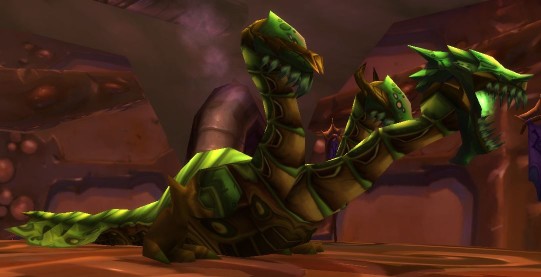 Positioning on this boss can be rather tricky. The party needs to make sure they are never standing in front of the boss, nor behind him to avoid both cone-based attacks.
This boss deals very heavy damage to everyone, especially the tank. Everyone should be doing anything they can to stay alive, such as using a Healthstone or

Super Healing Potion.
6.3.
Swamplord Musel'ek and Claw

6.3.1.
Swamplord Musel'ek
Swamplord Musel'ek will constantly freeze the party with

Freezing Trap Effect, then take a step away and start casting

Aimed Shot. The recommended strategy for dealing with this boss is to have the entire party stand on top of him to avoid the majority of his ranged abilities. After the effects of the Freezing Trap end, the target of Aimed Shot should make sure to run on top of Musel'ek again to prevent the ability from going off.
Claw frequently uses

Feral Charge on anyone not in melee range. Keep him boss stacked on top of Swamplord Musel'ek and he should not Ferl Charge anyone. At 20% health he will become friendly and transform back into Windcaller Claw, one of the NPCs you must talk to for the quest Lost in Action.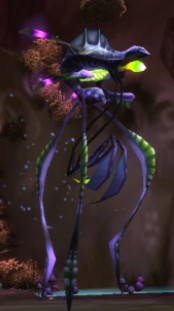 This is a fairly straightforward fight. Stay spread out to avoid spreading damage from

Static Charge. Either have the tank pick up the Spore Striders or have the ranged DPS kill them quickly.
7.
Recommended Group Composition for The Underbog
The pulls in The Underbog are small, so no significant amount of AoE is needed. There is no real need for any crowd control in The Underbog.

Cleanse from a Paladin is very strong for this dungeon for the utility of removing both poison and magical debuffs.
30 Jun. 2021: Pictures added for mobs.
26 May 2021: Guide added.
Show more
Show less