Icecrown Citadel Raid Guide for WotLK Classic
Icecrown Citadel is the main Raid instance of Phase 4 in Wrath of the Lich King Classic; and is considered by most the be the final raid of the expansion. Here, you can find information about how to reach the raid, guides for each of its encounters, and most importantly, the loot you can acquire!
Icecrown Citadel Raid Guides
1.
Wrath of the Lich King Icecrown Citadel Instance Summary
Raid location — Icecrown
Attunement requirements — None
Available Difficulties — 10-player and 25-player
Encounters — 14
Dwelling of the expansions greatest foe, The Lich King.
Grants players access to the highly desired Shadowmourne.
2.
Getting into Icecrown Citadel in Wrath of the Lich King
Icecrown Citadel can be found in the most Southern part of Icecrown. The fastest way to reach the raid is to fly there directly from Dalaran on a flying mount. There is also a summoning stone near the flight path that can summon any missing players.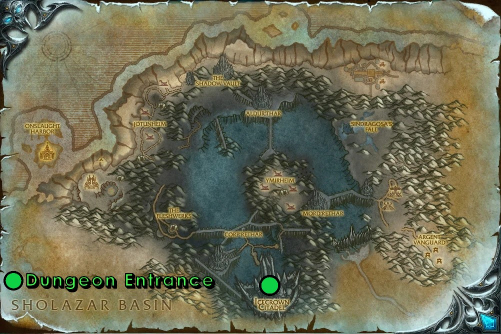 3.
Icecrown Citadel Layout and Boss Strategies
Icecrown Citadel is broken down into 5 different sub-zones found inside the raid, these are called: The Lower Spire, The Plagueworks, The Crimson Hall, The Frostwing Halls, The Frozen Throne. Below you can find our strategy guides for each boss encounter in Icecrown Citadel, organized by the wings you will encounter them in.
4.
Wrath of the Lich King Classic Icecrown Citadel Loot
With 12 encounters inside Icecrown Citadel along with separate loot tables for both 10 and 25-player modes, as well as Normal and Heroic difficulties, the amount of items available is extremely large. As such, we have compiled every boss's drops on all difficulties and version into a single page, giving you a "one-stop-shop" for all your loot needs. You can also find loot for each individual boss on their respective strategy guides.
4.1.
Icecrown Citadel Trash Loot
In addition to items dropped by the bosses, Icecrown Citadel also features several items rarely dropped by the regular enemies within its walls. Unlike previous raid, ICC only has trash drops on the 25-man version of the raid. These items are the following:
5.
Icecrown Citadel Achievements in Wrath of the Lich King
6.
How to Obtain Shadowmourne
Icecrown Citadel bring the highly sought-after
Shadowmourne. This powerful, legendary weapon requires players to complete a long and difficult quest chain within the new raid. Players will need to complete a series of specific tasks on multiple different bosses before this weapon can be obtained.
09 Oct. 2023: Page added for Phase 4 release.
Show more
Show less