Restoration Druid Healing Gems, Enchants, and Consumables (WoD 6.1.2)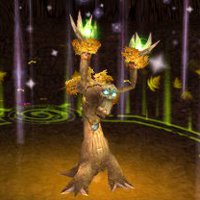 On this page, we present you with the best gems and enchants for a Restoration Druid in World of Warcraft WoD 6.1.2. We also list the best consumables (food, flasks, and potions) and profession-specific perks.
The other pages of our Restoration Druid guide can be accessed from the table of contents on the right.
This guide has been reviewed and approved by Sonie, a Restoration Druid who raids in Method, one of the best guilds in the world. You can follow him on Twitter.
You should use
Haste Taladite (cheaper) or
Greater Haste Taladite (better) in all sockets.
2. Enchants↑top
3. Consumables↑top
3.1. Food
You should always eat food that gives you Haste. You will be granted:
3.2. Flask
Your flask should be a
Draenic Intellect Flask or a
Greater Draenic Intellect Flask (better).
3.3. Rune
Your rune should be a
Focus Augment Rune.
3.4. Food
During the encounter, your best choice for a potion will be
Draenic Mana Potion or
Draenic Intellect Potion, depending on how much Mana regeneration you have. If you are using the
Soul of the Forest/
Dream of Cenarius build, then Intellect is probably the better choice.
Alternatively, you can use
Draenic Channeled Mana Potion during the fight, which restores you more Mana, but does so over 10 seconds seconds (provided you do not need to perform any action during this time).
4. Changelog↑top
23 Feb. 2015: Included the option of using Intellect potions.
19 Jan. 2015: Updated the enchants to account for the updated stat priority.
10 Dec. 2014: Updated the enchants to account for the updated stat priority.