Adventurer Plates Guide for FFXIV
Introduced in Patch 6.1, Adventurer Plates are customizable profiles that players can display to each other. Here, you will learn about what customization options are available and how to acquire new ones.
TABLE OF CONTENTS OF THIS PAGE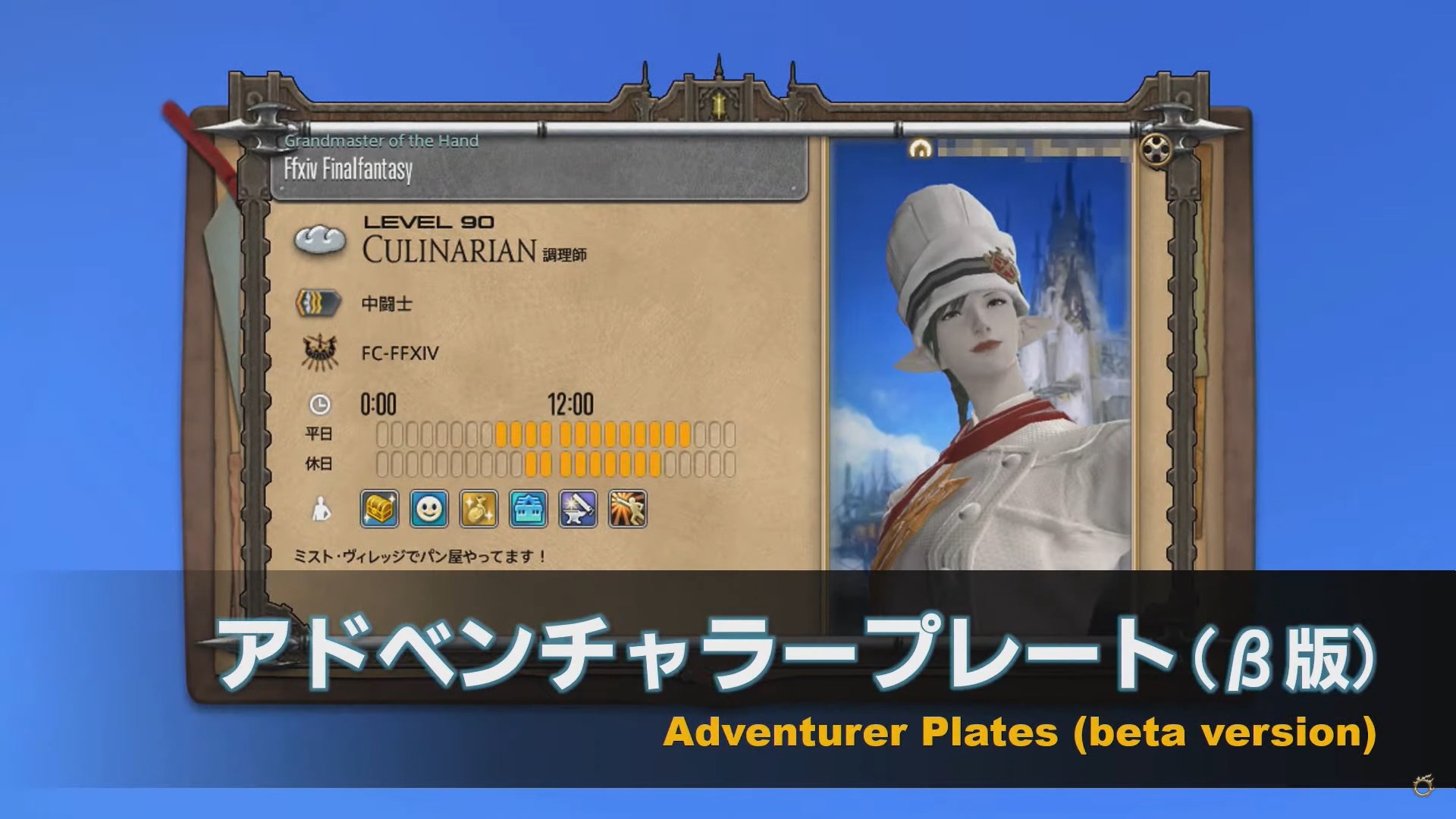 Released in Patch 6.1, Adventurer Plates are customizable player profiles that can be displayed in public and PvP matches or kept private. This feature is still in beta and will be expanded on throughout Endwalker's patch series.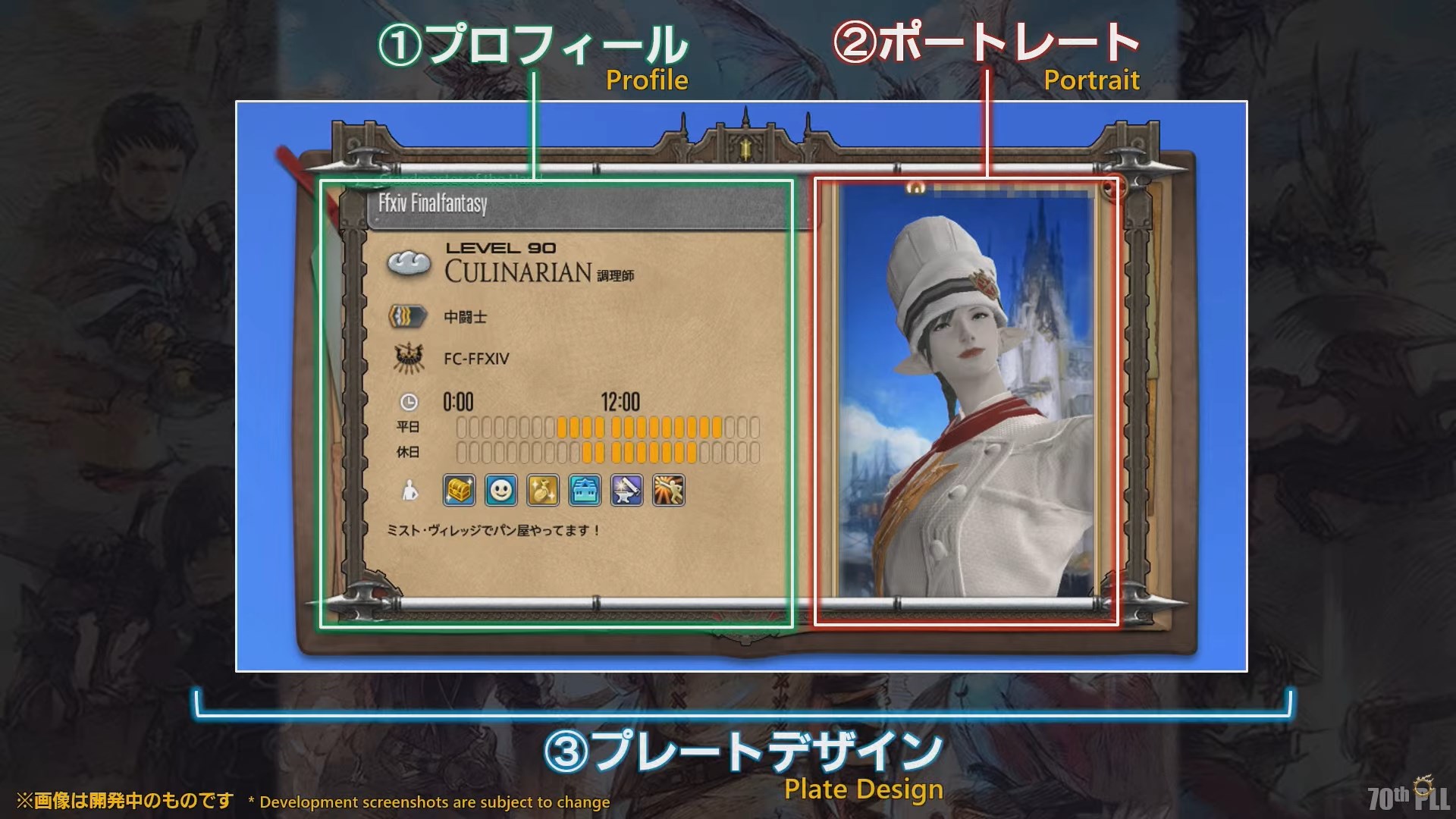 The Adventurer Plate consists of three different sections: the profile, portrait, and plate design. Players are able to customize all three as they see fit. Just like Glamour Plates, you can attach an Adventurer Plate to a gearset and swap Plates based on the job you are currently on!
Your profile consists of a few displays that are always shown and a few customizable options. The player's name, Grand Company, and Grand Company rank are always shown.
You can select to display the job they are currently on, or a specific job.
You can select a title to display.
There are playstyle icons just like for a Free Company. You can select up to six playstyle icons to display.
You can choose to display your preferred playtimes.
Additionally, you can set privacy options for your Adventurer Plate. There are three permissions: viewable to everyone, viewable only to friends, or private. The developers have stated they will add further privacy options in the future.
Players are able to display a custom portrait of their character on the Adventurer Plate. You can edit your character's pose, lighting, glamour, background, frame, and much more. You can save up to 20 portraits in total in 6.1, but this will be expanded to 100 saved portraits in Patch 6.15.
Players are able to change their plate design with different frames and backgrounds just like the portrait. Designs and frames can be unlocked by clearing content, acquiring achievements, or through other types of content.
3.
Displaying Adventurer Plates
Currently, Adventurer Plates are shown in PvP only. This will be expanded to display in other types of content such as Doman Mahjong lobbies.
4.
Adventurer Plate Rewards
Once Patch 6.1 releases, we will display and list down the different types of designs and where to acquire them, so stay tuned.
06 Apr. 2022: Page added.
Show more
Show less